Study Shows That Long-Term Advertising Impact Lasts Longer Than First Thought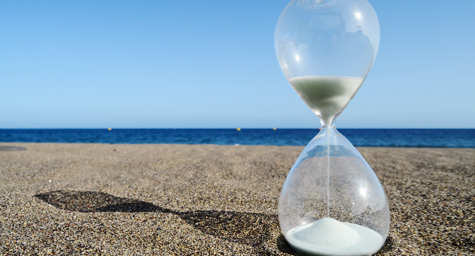 The last word on the lasting impact of advertising is that the long-term effects of ads may even be stronger than previously perceived and believed. That's the recent revelation from a research study conducted by Nielsen Catalina Solutions (NCS) involving Kellogg Co. and CBS. The study upheld the long-held belief that the long-term effect of ads is much greater than their initial impact, with total sales boosts between 1.8 and 4.5 times the initial increase. AdAge.com featured more on these findings that prove how advertising is a lasting investment that appreciates over time.
The original study occurred in 1989 when researchers analyzed ads for more than 40 packaged-goods brands. While the ads' immediate effect on sales was good, their long-term sales boost was even better and the sales increase was actually twice as high a week after the first findings.
This led to the "two-times" multiplier mantra that is now a mainstay in marketing analytics. It is frequently used to help justify an increase in ad spending by estimating that the long-term effects and benefits of an advertising campaign can be twice as great by doubling the marketing-mix factors of the initial short-term campaign.
Now 25 years after the original ad study, the NCS decided to test whether this effect withstood the test of time. In Kellogg's case, the NCS tested ads for its Special K brand and their long-term impact on audiences was actually 3.5 times greater than their effect following the first month of exposure. The findings from four other consumer goods brands tested showed similar long-term sales effects, ranging from 3.6 to 4.5 times an increase over time. These results exceeded expectations and proved that the long-term effects of ads were even stronger than first found.
"We see very high returns, where if you can get people started on liking your brand, you actually get a huge payout in the future," said Leslie Wood, chief research officer of Nielsen Catalina. She went on to explain how she suspects that the long-term effect is primarily due to an ad getting people to try a product for the first time and then continuing to buy it.
Basically, the study upholds that promotional exposure to an ad leads to personal exposure to a product. That alone is enough to justify the value of advertising.
Now, the NCS is hoping to study more brands to see if the long-term sales multipliers remain consistent with types of creative, categories, and media beyond the consumer goods segment. Their findings could help brands determine which elements and executions can deliver the maximum long-term effects and more ROI.
Implement an integrated advertising strategy and increase sales and ROI. Contact MDG today at 561-338-7797 or visit www.mdgsolutions.com.
MDG is a full-service advertising agency and one of Florida's top branding firms. With offices in Boca Raton and New York City, MDG's core capabilities include branding, logo design, print advertising, digital marketing, mobile advertising, email marketing, media planning and buying, TV and radio, outdoor advertising, newspaper, video marketing, Web design and development, content marketing, social media marketing, and SEO. To discover the latest trends in advertising and branding, contact MDG today at 561-338-7797.