Study Shows That Men Defy Marketing Stereotypes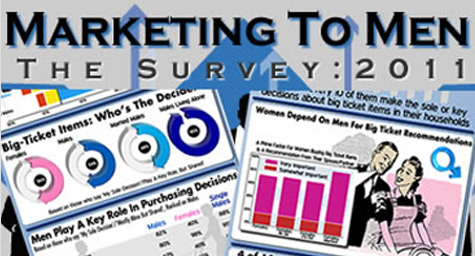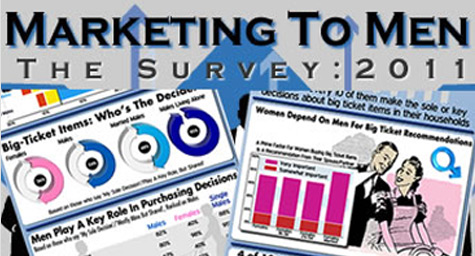 Men play a major role in purchasing decisions which goes against current stereotypes, according to the recent "Marketing To Men" survey conducted by research and consulting firm Jacobs Media in response to the trend of media buying demographics moving away from men and toward women. MediaPost.com reports that this web-based survey of 13,000 American adults revealed that companies promoting products to a broad market are underestimating the importance of men.
"In the 21st century, men are emerging as an incredibly valuable component in the marketing mix," says Jacobs Media Vice President/General Manager Paul Jacobs. "They make purchases on their own, and have significant input in the decision-making process in the majority of households."
Mr. Jacobs warns advertisers that ignoring men is unwise because it opens up   opportunities for competitors to capture this valuable demographic."
The study showed that 60 percent of men play a key role in the big-ticket purchasing decision process, either as the sole decision makers or as an important part in the purchasing of items such as homes, cars and major appliances.
In addition, single men are a hidden, yet powerful opportunity for marketers. The single segment of the male population prove to be equal to or better than women in their decision-making power, with more than 80% of single male respondents making the key big-ticket purchasing decisions in their households. Single men are a major opportunity for growth.
Women agree that men should contribute to purchasing decisions about big-ticket items, with 60 percent of female respondents saying that a recommendation from a spouse or partner is a deciding factor when making large purchases.
Given such findings, marketers should spend more time appealing to men's spending.
MDG, a full-service Florida advertising agency, with offices in Boca Raton and New York, NY, specializes in developing targeted Internet marketing solutions, exceptional creative executions and solid branding and media buying strategies that give clients a competitive advantage.
Our core capabilities include print advertising, branding, logo design, creative, digital marketing, media planning and research, media buying, TV and radio advertising, CRM/customer relationship management, loyalty programs, public relations, Web design and development, email marketing, social media marketing and SEO. View MDG's creative marketing portfolio.