Study Suggests a "7 Percent Solution" for Mobile Marketing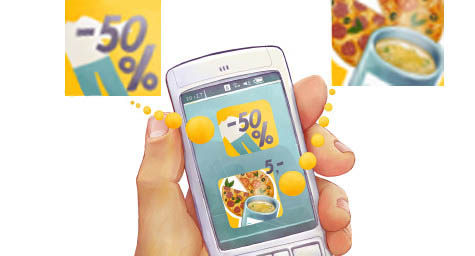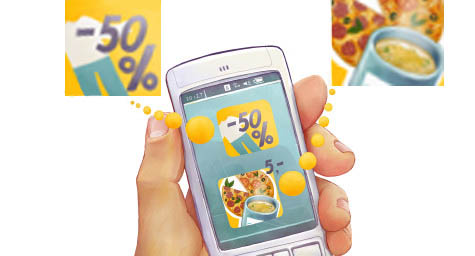 Advertisers are being encouraged to allot substantially more of their U.S. marketing budgets toward ads for mobile devices, smartphones, and tablets. This suggestion comes from a study conducted by Marketing Evolution, a marketing consulting firm focused on increasing the effectiveness of a brand's ad spending. It recommends that brands spend an average of 7 percent of their total ad spend on mobile marketing. This is a huge leap from the current industry average of 1 percent or less. The New York Times reported on this study that's shocking advertisers with its major mobile marketing proposal.
According to the study, advertisers are missing out on enormous sales and profits by not directing more dollars toward the strong mobile market. While the recommended average ad spend for mobile is 7 percent, the amount varies by product type. For example, the study suggests that entertainment product brands allot only 5 percent for mobile marketing but recommends that car brands spend up to 9 percent. If that weren't shocking enough, it goes on to advise brands to boost their mobile advertising spending to approximately 10 percent by 2016.
While many marketers have been quickly increasing their spending on mobile marketing in recent months, there's an industry-wide sense that mobile advertising hasn't gone as mainstream in the eyes of consumers. Fortunately, there's evidence that this perception is shifting and the study goes so far as to say that consumers now expect to see ads while using their mobile devices.
Given the explosion of mobile usage and rapidly changing media behavior patterns, it appears that mobile marketing may become the most effective way for brands to catch the attention of today's tech-savvy consumers.
Implement a mobile marketing strategy and leverage the explosion of mobile usage and rapidly changing media behavior. Contact MDG today at  561-338-7797 or visit www.mdgsolutions.com.
MDG, a full-service Florida advertising firm with offices in Boca Raton and New York, NY, specializes in developing targeted Internet marketing solutions, exceptional creative executions and solid branding and media buying strategies that give clients a competitive advantage. Our core capabilities include branding, logo design, creative, digital marketing, print advertising, direct mail marketing, media planning and buying, TV and radio, website design and development, email marketing, mobile marketing, social media marketing, and SEO.
Read more at Mediadecoder.com.