Summer Looks Hot for Mobile Advertising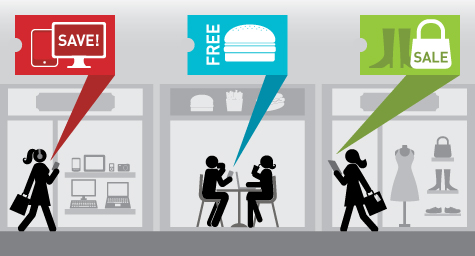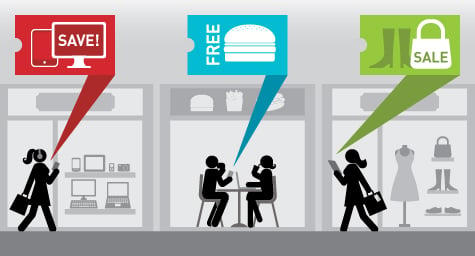 Brands are betting that this summer will be a revolutionary time for mobile advertising for a number of reasons. First, the explosion of smartphone users and uses over the last year has made mobile devices more prevalent and popular than ever. Secondly, people spend more time outdoors during the summer, which will make them even more reliant on their smartphones and tablets for everything from communication to mobile shopping to entertainment. Finally, travel is common in the summer months and travelers will likely be checking their mobile devices for accommodations, recommendations, and directions more frequently. All of these factors will make mobile a mainstay of summer activities and provide plenty of opportunities for brands and marketers to reach audiences enjoying their summers. Adweek.com covered the extraordinary marketing momentum behind mobile this summer to show why mobile advertising is on the verge of its moment in the sun.
Summertime is prime time for movies since kids are out of school, vacations are more frequent, and adults seek out more leisure activities. As a result, movie marketers are flocking to mobile advertising to promote their summer films using some of the latest innovations in ad targeting technology.
One new ad product can actually target mobile app users based on their social media information and precise location. This means that the people following the star of an upcoming movie on social media would automatically be served teasers for the movie and ads for local tickets. Recent tests of this targeting technology revealed a click-through rate that was four times the industry standard.
The rise in travel during the summer has led major brands like Expedia to increase their mobile advertising. The company expects that people taking road trips and exploring unfamiliar towns will regularly depend on their mobile devices to find and book hotels. With their mobile devices becoming the main source of accommodations, Expedia wants to be the travel connection literally at their fingertips.
Summer is also associated with outdoor grilling and picnics, and has led brands like Del Monte to place more mobile food ads to both appeal and appear to these summertime foodies. The food company has also designed special mobile apps filled with recipes ideas and kid-friendly meal suggestions.
It will be difficult to determine the precise amount of mobile ad spending this summer because reports are issued annually rather than seasonally. Still, the overall increase in time spent outdoors and far from indoor computers means that mobile devices will take on greater importance as people soak up the sun yet still want everything under it within reach.
Use mobile marketing to turn up the heat on your brand and your message. Contact MDG.
MDG is a full-service advertising agency and one of Florida's top content marketing companies. With offices in Boca Raton, FL and New York, NY, MDG specializes in developing integrated 360° marketing solutions that give clients a competitive advantage. Our core capabilities include branding, logo design, digital marketing, print advertising, mobile marketing, email marketing, media planning and buying, TV and radio, outdoor marketing, online video, website design and development, content marketing, social media marketing, and search engine optimization (SEO). To stay on top of the latest trends in mobile advertising and marketing, contact MDG.
Read more at Adweek.com.