Super Bowl Ads Rise in Price and Frequency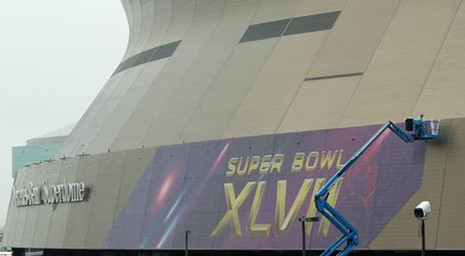 Super Bowl ads have always been some of the priciest, but now both the costs and the amounts are soaring higher than ever. The price of a 30-second TV ad during the major sporting event is up to $4 million this year and the average rate has steadily risen each year by between $300,000 and $500,000. Considering that an increase of $100,000 per TV spot was common a decade ago, these exponential price hikes show that advertisers are willing to pay the big bucks to be part of the big game. USAToday.com reported on whether the Super Bowl is really a super buy for advertisers.
"If the trend continues, the first $5 million Super Bowl commercial could emerge by 2016," said Jon Swallen, chief research officer at Kantar Media research firm. "Clearly, these are price increases the market is willing to bear."
The demand for Super Bowl ad time was so high this year that CBS has already sold out.
Many marketers justify the high costs because they know that audiences are watching the ads and actually looking forward to them, which is rarely the case with other programs. In fact, half of the game's 110 million viewers only tune in to see the TV commercials.
Such huge audience engagement and anticipation has kept both the number and running times of Super Bowl commercials climbing every year. The last few Super Bowl games have featured more ads than ever before.
Advertisers aren't the only ones facing rising costs. Networks have had to pay consistently rising rates to the National Football League for the rights to broadcast the big game. As a result, the networks have had to charge more for ad time in order to recover this initial expense.
Regardless of the astronomical prices, the demand for Super Bowl ad time has jumped to an all-time high. The only downside of advertising during such an ad-packed program is the risk of being lost in all the commercial clutter. Yet to advertisers, it seems that the exposure and prestige of advertising during the Super Bowl makes the price worth every penny.
To learn more about the power of a creative TV ad, contact MDG.
MDG, a full-service advertising agency with offices in Boca Raton and New York, NY, is one of Florida's top integrated marketing agencies. Our 360° approach uses just the right mix of traditional and digital marketing to reach your advertising goals. While some industries may fare better in print or TV, and others online, we strive to create a balanced approach, where traditional and digital marketing efforts support each other and your message is tailored to the medium. To learn more about the latest trends in marketing and advertising, contact MDG.
Read more at USAToday.