Survey on the Digital Luxury Experience Reveals Insight on Consumers and Brands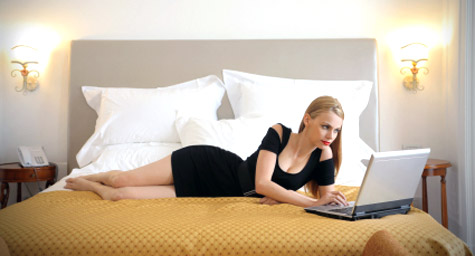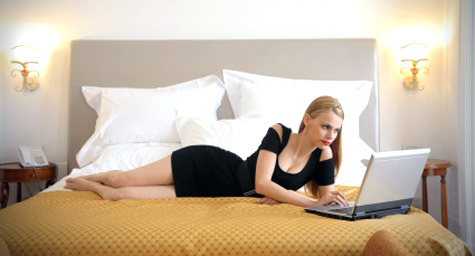 A recent survey on the digital luxury experience has provided luxury marketers with a better understanding of online consumer behavior and online luxury brand performance. The survey was conducted by the Altagamma Foundation, an international firm that provides a unique viewpoint on digital luxury. This survey reflects findings that convey how digital marketing is redefining the look and language of luxury brands.
The findings were based on a study of eight luxury product categories, including the fashion, jewelry, automotive, and hospitality industries. The researchers examined more than 1,500 consumers in Western markets and China, as well as 187 worldwide luxury brands, more than 450 websites, and 150 million social media and blog scans.
The results showed that the online luxury marketing is poised for 20 percent growth between 2010 and 2015. The primary reason that consumers said they shopped online was to avoid sales assistants, followed by the appeal of online variety and the quest for online bargains. In addition, China's emerging market for luxury goods has positioned the country to surpass the U.S. in online retail turnover by 2015.
Online activity has also had a major impact on offline sales with 67 percent of Europeans, 50 percent of Americans, and 63 percent of Chinese reporting some type of Web research before making an in-store luxury purchase over the last year.
Of the eight luxury product categories surveyed, the online hubs for automotives and fashion experienced the highest levels of consumer awareness, loyalty, online buzz, and social media performance. Some of the top-performing brands included Louis Vuitton, Rolex, Porsche, Alessi, Artemide, Tiffany & Co., The Ritz-Carlton, and Riva.
Social media and blogs were found to be increasingly significant in the digital luxury experience, with 150,000 social media messages about luxury brands posted each week. These mentions included videos and views on YouTube, as well as friends and posts on Facebook, followers on Twitter, and messages on blogs. It is predicted that social network friends of luxury brands will more than double over the next year.
Fortunately, respondents said that luxury brands are well regarded on social media and receive mostly positive messages. The luxury brands cited most often in social media were Burberry, Gucci, and Vitra, while the brands with the most buzz were Christian Dior, Christian Louboutin, and B&B Italia.
Apparently, luxury brands have created a promising presence in the digital realm. Their online hubs are enhancing the overall customer experience by facilitating shopping, research, experimenting, and the exchange of ideas. The future looks bright for luxury brands as customers continue to embrace and engage in their digital counterparts.
To discover digital strategies for marketing your luxury brand, contact MDG.
MDG, a full-service Florida advertising agency with offices in Boca Raton and New York, NY, specializes in developing targeted Internet marketing solutions, exceptional creative executions and solid branding and media buying strategies that give luxury brands a competitive advantage. Our core capabilities include print advertising, branding, logo design, creative, digital marketing, media planning and buying, TV and radio advertising, customer relationship management, inbound marketing programs, public relations, Web design and development, email marketing, social media marketing and SEO. View MDG's creative marketing portfolio.