Survey Shows Today's Constant Connectivity is Changing Media Landscape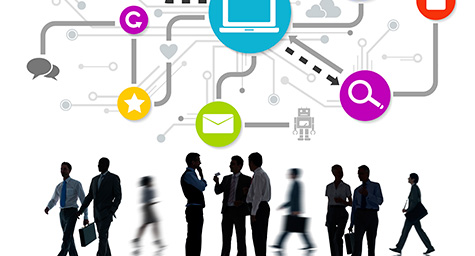 Is consumers' non-stop connectivity making it a challenge for brands and content providers to actually connect with consumers? Before marketers and brands can capture consumers, they must first capture their attention. And with the multitude of media in front of their eyes and directly at their fingertips, it's important to know which channels and choices are the right ways to reach each audience. Luckily, the Nielsen Global Digital Landscape Survey provides a better understanding of consumers' digital viewing habits. It looks at how the ever-growing number of media options is affecting how consumers watch video programs. It also highlights the preferences, places, and practices involved in each market's viewing choices. Nielsen featured the survey's top findings to provide a view of consumers' media mindset.
Must-See Statistics from the Survey
The Nielsen Global Digital Landscape Survey polled 30,000 online respondents in 60 countries to get a global view of their viewing habits.
Despite the steady stream of new digital devices and platforms, video has retained its value around the world as a favored viewing vehicle. In fact, 55% of respondents said that video was important in their lives. This was just one key finding from the survey, with the following revealing more on how the dynamic digital emergence is changing the way that people watch video programming.
When People Watch
65% prefer to watch their video programs live.
Yet 64% enjoy having the option of time-shifted programming because it may better suit their schedule.
64% often watch several episodes of a program on a single day to catch up on shows they've missed.
How People Watch
67% change the channel when an advertisement airs during a show.
63% say that the biggest screen provides the best video viewing experience.
59% think it's convenient to watch programs on their mobile devices.
53% believe that a tablet is just as good for viewing content as a laptop or PC.
With today's vast number of viewing options, it's important to pay attention to consumers' ever-changing habits in order to gain their attention.
Discover what's changing in today's media. Contact MDG today at 561-338-7797 or visit www.mdgsolutions.com.
MDG is a full-service advertising agency and one of Florida's top branding firms. With offices in Boca Raton and New York City, MDG's core capabilities include branding, logo design, print advertising, digital marketing, mobile marketing, email marketing, media planning and buying, TV and radio, outdoor advertising, newspaper, video marketing, website design and development, content marketing, mobile marketing, social media marketing, and SEO. To discover the latest trends in branding and advertising, contact MDG today at 561-338-7797.