Take a Front Line Look at the Gotham Font Line War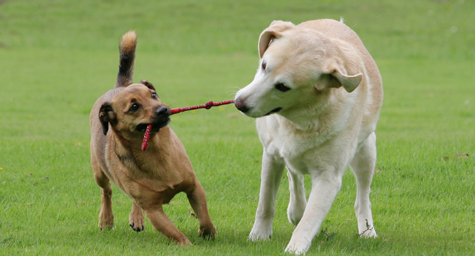 Gotham is one of the most ubiquitous typefaces today. It has been praised as contemporary yet nostalgic, and compelling yet comforting. It is the crowning glory of two typeface titans, Tobias Frere-Jones, who is widely credited with designing Gotham in 2000, and Jonathan Hoefler. Each was already a prominent designer when they merged their talents into Hoefler&Frere-Jones in 1999, but they gained even greater fame together with Hoefler as the business force and Frere-Jones as the creative fire. For 15 years, they literally changed the look of our times as their fonts were featured everywhere from Wall Street Journal stock charts to Martha Stewart cookbooks and even chiseled into the recently rebuilt World Trade Center. But January 16, 2014 was a red-letter day that marked the end of this era, when Frere-Jones filed a lawsuit against Hoefler claiming their company was not actually a partnership, but a con staged by Hoefler that tricked Frere-Jones into signing over the rights to all of his creative work without any equity in the business. As a result, Frere-Jones is asking a court to grant him $20 million and the industry is stunned as this designing duo wages war. BusinessWeek.com gave a closer look at this shocking typeface about-face.
Ironically, the conflict comes at a time when the industry is booming. Businesses are finally recognizing that typefaces matter and they're willing to spend good money for a good one. As a result, this is a potentially significant commercial opportunity for designers to gain recurring revenue.
Because font licenses are like royalties for musicians, graphic designers can license the software for a font out to multiple clients, either temporarily or permanently. While fonts are usually licensed to individuals for minimal amounts of money or given away for free, today's increased appetite among corporations and branding firms for branded fonts is driving them to spend tens of thousands of dollars for proprietary lettering.
While fonts appear in every public place, the faces behind these typefaces have long gone unnoticed outside the industry. But this shocking split has brought a flood of attention to the world of type design and put Frere-Jones and Hoefler into the headlines instead of just behind them.
After Frere-Jones filed his complaint, their company released a statement that claimed Frere-Jones was never Hoefler's partner but actually a longtime employee, while disputing the filing as false and without legal merit. Frere-Jones has been vocal about his claim, but Hoefler will not comment on the suit directly but has filed a motion to dismiss the case.
Yet that defies the industry's perception of the pair, which long believed they were equal partners. In fact, when the duo received the industry's highest honor of the AIGA Medal last year, the company was described as a partnership. As part of his case, Frere-Jones provided a series of e-mails to potential clients, the press, and even company-wide where Hoefler clearly refers to Frere-Jones as a partner in communications.
But one place that Hoefler never referred to Frere-Jones as his partner was in any kind of legal contract. According to legal documents, the firm is called the Hoefler Type Foundry, doing business as Hoefler&Frere-Jones.
And Frere-Jones admits that he never personally formalized their partnership by drafting any legal paperwork. He didn't even bother hiring a lawyer to review the contract where he signed over the rights to fonts he created at the Font Bureau for a mere $10.
Then in 2004, Frere-Jones signed an employment agreement that explicitly named him as an employee of the firm. While neither man is denying that Frere-Jones signed this document, they are disputing whether the wording makes him an employee of the firm or of Hoefler. Frere-Jones explained that he only signed the document because Hoefler was always promising to formalize the partnership, but projects and priorities always got in the way. He just trusted that Hoefler would eventually follow through and never questioned their co-ownership.
But when Frere-Jones began pushing Hoefler to legally recognize their partnership last October, Hoefler bluntly told him that there would never be a formal partnership. This came as a shock to Frere-Jones and he left the company in January of this year before filing his complaint.
While this war wages on, Hoefler continues to run the design firm, which is now called Hoefler&Co, and Frere-Jones is slowly getting back to work and planning to launch his own design firm. But regardless of how the case is resolved, their fonts have changed the face of typeface design and made fonts into a form of major revenue.
Get a look at the latest trends in design. Contact MDG today at 561-338-7797 or visit www.mdgsolutions.com.
MDG is a full-service advertising agency and one of Florida's top branding firms. With offices in Boca Raton and New York City, MDG's core capabilities include branding, logo design, print advertising, digital marketing, mobile advertising, email marketing, media planning and buying, TV and radio, outdoor advertising, newspaper, video marketing, website design and development, content marketing, social media marketing, and SEO. To discover the latest trends in advertising and branding, contact MDG today at 561-338-7797.