Technology Driving Today's Empowered Healthcare Consumers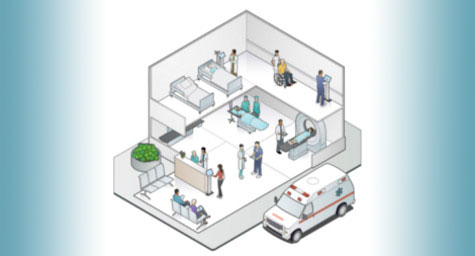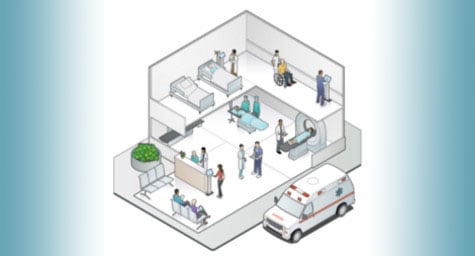 Today's rapid progression of digital, mobile, and social media technologies has created a new breed of healthcare consumer who is more empowered and engaged than ever. The vast array of healthcare information and resources available is enabling consumers to take control of their health and make the connections they need to find treatment and support. In addition to benefiting consumers, such technology offers valuable opportunities for a brand's healthcare marketing to reach these highly engaged individuals and provide the information they seek to make more informed decisions. To demonstrate the ever-increasing relationship between technology and healthcare, MediaPost.com reported on how today's consumers are taking a digital approach to their health.
From electronic health records to social media forums and self-service digital kiosks, technology is making it easier than ever for consumers to access healthcare information and connect with helpful resources. Traditionally, patients had to wait for doctors to diagnose their conditions and were given a direct path to treatment. Today, the abundance of healthcare information online has made self-diagnosis a regular occurrence, which consumers then reinforce with a visit to the doctor and often follow with additional online searches for support.
The Internet has given consumers a unique sense of empowerment over their healthcare and subsequently provided a prime environment for healthcare marketers to display their brand information to a highly interested audience. With consumers more digitally connected than ever, brands have virtually limitless opportunities to connect with these individuals through their healthcare marketing efforts and communicate their health-centric messages. Yet despite the explosion of mobile access, consumers still frequent retail stores like supermarkets and drug stores, making these locations just as valuable for promoting healthcare marketing messages.
An additional benefit of consumers seeking health information online is that they're subsequently providing a wealth of personal data that can be used to customize healthcare marketing communications. This data can be tracked and measured through the use of innovative software platforms to provide a better understanding of the individual's needs. Then, this data can be leveraged to develop more targeted healthcare marketing promotions. It can also be used to enhance communications at all digital, social, mobile, retail, email, and conventional touchpoints to engage these consumers like never before.
With the rise of technological advances, consumers are increasingly taking control of their personal well-being. Now is the time for healthcare marketers and brands to establish an online presence that makes it easy to develop digital consumer connections. Right now, millions of consumers are online seeking healthcare answers and brands should take this opportunity to respond before their competitors.
Leverage the latest healthcare marketing trends for your brand. Contact MDG.

At MDG, our 360° marketing approach uses just the right mix of traditional and online media to reach your healthcare marketing goals. While some industries may fare better in print and others online, we strive to create a balanced approach where digital and traditional marketing efforts support each other and your marketing message is tailored to the medium. To stay on top of the latest trends in healthcare marketing, contact MDG.
Read more at MediaPost.com.