The 10 Best Social Campaigns from Brands in 2015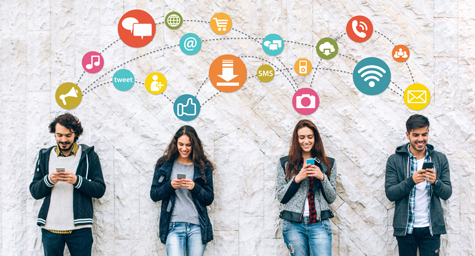 Was this the year that marketers finally mastered social media?
Over the past 12 months, brands across the board honed their offerings on established platforms and took chances on emerging networks, leading to a rich stream of groundbreaking and engaging social posts.
Some of the most innovative campaigns came from organizations with long histories of digital success, while others were created by brands that that are relative newcomers to the social space.
Below are ten of our favorite social campaigns from 2015, grouped by vertical. We chose them not only because they succeeded in connecting with audiences, but also because they pushed boundaries—whether by utilizing new platforms or by employing popular networks in unexpected ways.
Travel
Turkish Airlines: Live Broadcast on Periscope
Turkish Airlines won big with this first-ever live broadcast on Periscope of an entire flight. The stream began in the crew lounge in Istanbul and then took viewers into the cockpit and throughout the aircraft until the flight landed in New York.
The livestream garnered nearly 300,000 likes, and the airline gained more than 5,000 new followers from the event.
Non-Profits/Good Causes
World Wildlife Fund (WWF): #LastSelfie on Snapchat
This Snapchat campaign, which won a 2015 Webby Award, tugged at the heartstrings of animal lovers everywhere.
The World Wildlife Fund used the idea that content quickly expires on Snapchat to illustrate the disappearance of endangered species around the world. The resulting campaign, #LastSelfie, was a worldwide hit which succeeded so well that the organization decided to extend it.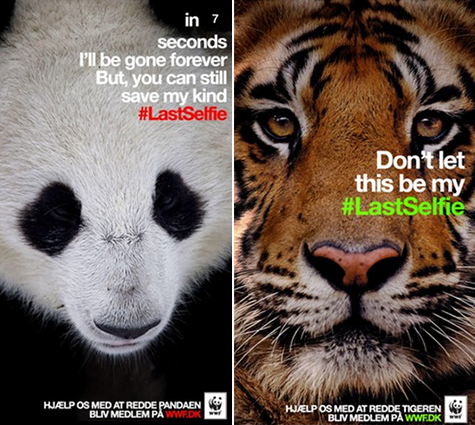 TOMS Shoes: #Withoutshoes on Instagram
TOMS Shoes launched in 2006 with the goal of donating one pair of shoes to a needy child for every pair sold. On May 21, 2015, TOMS took its philanthropy to the next level with a massive campaign on Instagram.
Whenever someone posted an Instagram photo of their bare feet on that date using the hashtag #withoutshoes, TOMS donated a pair of shoes to a child in need (no purchase was necessary).
In total, the company donated 296,243 pairs of shoes as a result of the campaign.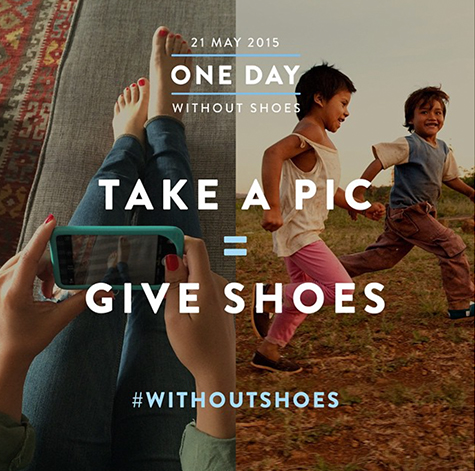 Telemetro Reporta: Tweeting Potholes on Twitter
This campaign from Telemetro Reporta in Panama utilized Twitter in a completely original way.
As part of an effort to prove to the Ministry of Public works that the streets of Panama City needed some attention, Telemetro Reporta placed devices on potholes throughout the metropolis. Each time a driver triggered a sensor, a creative complaint message was automatically sent to the Twitter account of the ministry.
Because of the flood of tweets, the department developed a plan to improve road conditions across the city.
The Tweeting Pothole from P4 Ogilvy on Vimeo.
Retail
Nordstrom: Annual Sale Announcement on Instagram
"Our biggest sale of the year deserves a really big @instagram post!," wrote upscale retailer Nordstrom last summer.
To match the boast, the company created a 13,398-square-foot art installation on the roof of its Seattle flagship store. The Instagram video announcing the sale began zoomed in, then slowly pulled back, revealing the massive scale of the effort (which included a 25-foot-long dress!).
The post garnered nearly 17,000 likes, making it quite big indeed.
Aeropostale: Logan Paul's One-Day Journey on Vine, Twitter, and Instagram
On Black Friday this year, Aeropostale hired Logan Paul, a comedian and well-known Viner, to visit as many of the retailer's outlets in one day as possible.   Paul helicoptered between six stores in Arizona and California, live-chatting about his journey on Vine, Twitter, and Instagram the whole time.   The wrap-up Vine below garnered 2.6 million loops and nearly 36,000 likes.
Food
McDonald's: All-Day Breakfast on Twitter
The unveiling of all-day breakfast was a huge deal for McDonald's, and the chain wanted to make a big splash on social media to highlight it. To demonstrate that the move was in response to longtime customer demands, McDonald's scoured Twitter back to 2006 for tweets asking for all-day breakfast, then responded to every single message. In all, the company replied to 88,000 tweets, leading to much goodwill (and media coverage). Certain influential tweeters, such as Olympian Lolo Jones, even received personalized messages in response to their old tweets.
.@Lolojones The 10:30 sprint ends 10/6 with #AllDayBreakfast. Pass it on. pic.twitter.com/rKS5NtVWEy — McDonald's (@McDonalds) September 1, 2015
Domino's: AnyWare Campaign on Multiple Platforms
Domnino's AnyWare offering could be a sign of American peak accomplishment, or peak laziness (or both). The campaign allows consumers to order pizza incredibly easily from a range of devices, including via TVs, smart watches, and mobile phones. The simplest method may be SMS/Twitter, since the hungry person just needs to send a pizza emoji and their order is automatically processed (for anyone with a registered Domino's account).   Not surprisingly, the effort has been a huge success, garnering the brand serious buzz and nearly a million new followers on Twitter.
CPG
Dove: #SpeakBeautiful Campaign on Twitter
The Dove #SpeakBeautiful campaign began as a way to encourage positive sentiment, rather than snarky comments, during the week of the Oscars.   The idea was born out of this disturbing statistic: last year women posted more than 5 million negative tweets about beauty and body image (their own or someone else's).   The initial tweet, and accompanying ads across multiple media, sparked thousands of affirming messages and the campaign has continued in various forms throughout the rest of the year.
Sports
Atlanta Hawks: Playlist on Spotify and Twitter
Finally, we close this list with a reminder that social campaigns often work best when they do something new and are integrated across multiple platforms.   When the NBA's Atlanta Hawks ended a 19-game winning streak in February, the team didn't just send out a standard thank you message to fans. Instead the Hawks pulled together a brilliant public playlist on Spotify—with songs ranging from "Dear Atlanta" to "Just Getting Started"—and tweeted it out. The tweet garnered nearly 2,000 likes and retweets, and kept countless other fans happy and engaged.
We have a special message for our fans…with a little help from @Spotify: http://t.co/laYWhZkXoT pic.twitter.com/dlKstvOkpk — Atlanta Hawks (@ATLHawks) February 3, 2015
Discover the power of social media marketing. Contact MDG today at 561-338-7797.
MDG, a full-service advertising agency with offices in Boca Raton and New York, NY, is one of Florida's top branding firms. MDG's capabilities include print advertising, direct mail marketing, branding, logo design, creative, media buying and planning, radio and TV advertising, outdoor, newspaper, digital marketing, website design and development, online video advertising, infographic development, email marketing, video marketing, mobile marketing, content marketing, social media marketing, paid search marketing, and SEO. To learn about the latest trends in advertising and branding, contact MDG today at 561-338-7797 or visit www.mdgsolutions.com.