The 10 Best Video Ads of 2014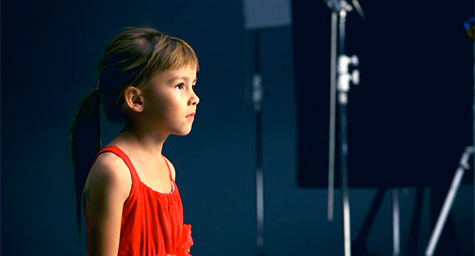 Devil babies, proud moms, strong girls, jumping puppies, and unsung heroes—oh my!
This year has been a wonderful one for emotionally powerful commercials, with spots from around the world managing to make us laugh, cry, and scream. A number of these little gems managed to truly go viral in 2014—traveling far beyond the TV screen to inspire millions of YouTube views and social shares.
So which of the thousands of spots that aired this year were the best? We picked our favorites based on both objective metrics (YouTube views, the number of social shares as measured by Unruly Media), and subjective feelings (i.e., ads we thought were original, interesting, and engaging).
Without further ado, here are our 10 picks for the best video ads of 2014.
1. Always – "#LikeAGirl"
53 million YouTube views; 1.5 million shares
This spot brilliantly showed viewers that a seemingly harmless phrase ("like a girl") can be loaded with powerful negativity. The most impressive part? The ad got this difficult message across with both humor and grace.
2. Budweiser – "Puppy Love"
53 million YouTube views; 2 million shares
What's better than a Budweiser ad featuring a rugged guy and his Clydesdales? A Budweiser ad featuring a rugged guy, his Clydesdales, and a puppy. This spot perfectly mixed the right visuals, music, and emotions—which explains why it was one of the most-liked commercials of Super Bowl XLVIII.
3. Cardstore – "World's Toughest Job"
22 million YouTube views; 1.9 million shares
Is it possible to truly convey how hard being a mom is? This spot got close by interviewing unsuspecting job candidates for a "Director of Operations" role with seemingly insane demands (be willing to stand all day, no breaks until "the associate" eats, etc.). The power, of course, came from the truth that moms do this work every day.
4. Procter & Gamble – "Thank You"
20 million YouTube views; 700,000 shares
Behind almost every amazing Olympic athlete is an amazing mom. That simple message was conveyed brilliantly in this heartstring-tugging spot. See if you can make it all the way through without tearing up.
5. Wren – "First Kiss"
94 million YouTube views; 1.5 million shares
This spot featuring strangers asked to kiss each other went viral by capturing some amazingly awkward moments. The ad got some backlash when people learned the individuals came from a casting call, but it was still a huge win for the tiny Wren fashion label.
6. Devil's Due (Movie) – "Devil Baby Attack"
49 million YouTube views; 2.1 million shares
What would you do if a terrifying looking baby suddenly popped out of a stroller? Probably what the people in this video did—scream, and scream, and scream some more. The ad works so well both because it both captures real reactions and because it ties perfectly into the movie it is advertising ("Devil's Due").
7. Nike – "The Last Game"
73 million YouTube views; 2.1 million shares
The soccer World Cup this year was epic, featuring the world's biggest stars playing the world's most popular sport in Brazil, the spiritual home of the game. Nike tapped into this frenzy of feeling by creating an ad as big as the moment—featuring many famous footballers, lush animation, and a narrative that was both funny and inspiring.
8. Castrol – "Footkhana"
17 million YouTube views; 1 million shares
This Castrol ad shows that there are many ways to approach a major event. While the Nike "Last Game" World Cup ad was an extravaganza, this spot simply featured one of the biggest soccer stars (Neymar) and one of the best stunt drivers (Ken Box of Gymkhana fame) doing what they do best. In its own way it's just as epic as the Nike spot, and probably cost a fraction as much.
9. Volkswagen – "Eyes on the Road"
3 million YouTube views; 800,000 shares
How do you get a boring message to resonate in an ad? Volkswagen found a clever way to shock people out of their complacency about texting and driving by using technology and video. It's a surprise for both the people in the video and the watcher, so check out the spot to see what happens.
10. Thai Life Insurance – "Unsung Hero"
23 million YouTube views; 1.3 million shares
Finally, as you tally the things you've done this year that are naughty and nice, take a moment to watch (or rewatch) this spot from Thai Life Insurance about an inspiring everyman. The ad isn't fancy, and the message is simple, but that's the point. It went viral worldwide because it connected authentically and emotionally—something we should all strive to do with our messages in 2015.
Keep up with the best and brightest in video advertising. Contact MDG today at 561-338-7797 or visit www.mdgsolutions.com.
MDG is a full-service advertising agency and one of Florida's top branding firms. With offices in Boca Raton and New York City, MDG's core capabilities include branding, logo design, print advertising, digital marketing, mobile marketing, email marketing, media planning and buying, TV and radio, outdoor advertising, newspaper, video advertising, website design and development, content marketing, mobile marketing, social media marketing, and SEO. To discover the latest trends in branding and advertising, contact MDG today at 561-338-7797.