The 20 Digital Marketing Influencers Worth Following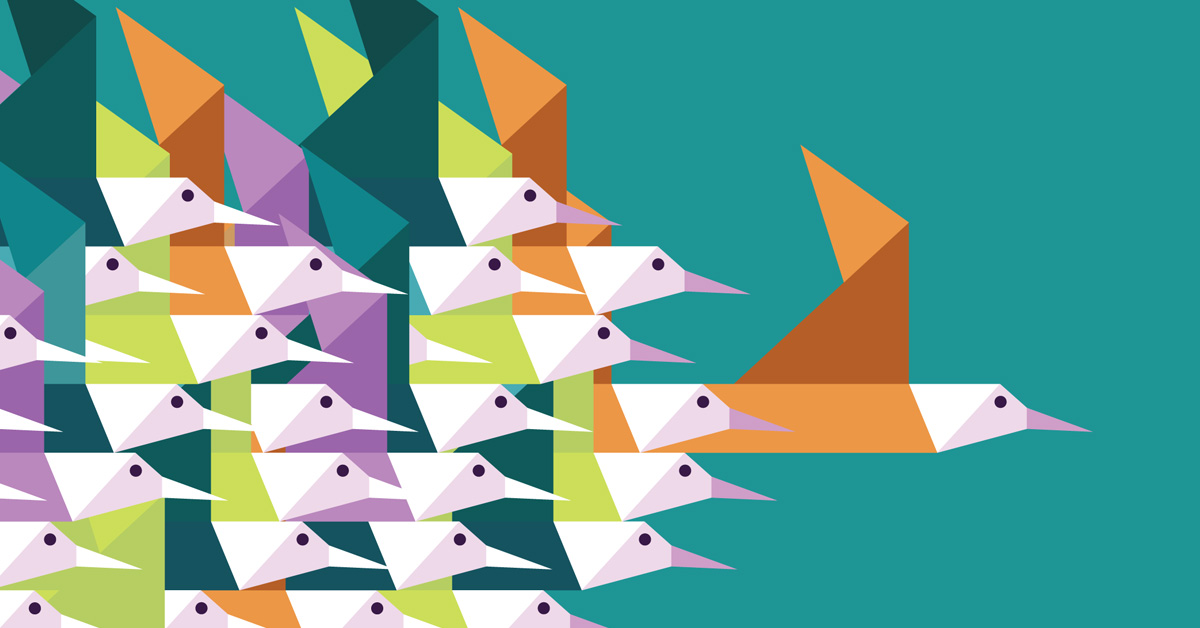 If you engage in any form of digital marketing, then you've most likely heard of, and probably follow, the top digital marketing influencers on the web today. The leading online voices have a huge online presence that's only surpassed by their massive influence and digital marketer following. But, just who has the greatest impact on the decisions and discussions of US digital marketers today? Whose insights and ideas hold the most power and pull? And, why are these particular online influencers so appealing and addictive to marketers? Apollo Target conducted extensive research to find the top 20 digital marketing influencers ruling the web right now. These digital marketing mavens publish the most shared marketing content and have the highest numbers of followers on Twitter. For a look at the 20 people whose views and voice matter when it comes to marketing, MarketingProfs shared this list of digital leaders:
Providing Direction to Digital Marketers
The ever-changing world of digital marketing means there's always a new technique, tool, or tactic available promoting marketing messaging. But the extremely rapid rate that new ideas and innovations arrive on the digital marketing scene can make it difficult for marketers to keep track of what's new. This has led to the rise of digital marketing influencers who share the latest news and their personal views on all topics of digital marketing. And as this report clearly shows, a huge number of digital marketers are relying on these professional peers to keep them informed of the latest trends and leading tips for digital marketing success. Their opinions and observations provide a better understanding of the inner workings of digital marketing, and help marketers achieve more effective and efficient results.
The Factors That Influenced the List of Top Digital Marketing Influencers
To pinpoint the top digital marketing influencers sharing their wisdom on the web, Apollo Target measured the extent to which each marketer connected with a pool of 1.14 million US-based digital marketers. The researchers used a special algorithm that accounted for both the activity and momentum of each of the important influencers. Their analysis led them to locate the media leaders that digital marketers follow most often and those who most influence their decisions. These are the people who determine and stay on top of what matters in digital marketing. And now, the leaders are listed below:
The Top 20 Digital Marketers
Rand Fishkin (Moz)
Ann Handley (MarketingProfs)
Jay Bauer (Convince & Convert)
Larry Kim (Wordstream)
Matt Cutts (U.S. Digital Service)
Walt Mossberg (The Verge)
Avinash Kashnik (Google)
Danny Sullivan (Marketing Land)
Brian Solis (Altimeter Group)
Gary Vaynerchuk (Vaynerchuk Media)
Seth Godin
Cynthia Johnson (Forbes Councils)
Guy Kawasaki (Canva)
Matt Heinz (Heinz Marketing)
Mari Smith (MariSmith.com)
Joe Pulizzi (Content Marketing Institute)
Chris Brogan (Owner Media Group)
Neil Patel (Crazy Egg)
Travis Wright (CCP. Digital)
Jeff Bullas (Jeffbullas.com)
Follow the news and views in digital marketing. Contact MDG.
MDG, a full-service advertising agency with offices in Boca Raton and New York, NY, is one of Florida's top branding firms. MDG's capabilities include print advertising, direct mail marketing, branding, logo design, creative, media buying and planning, radio and TV advertising, outdoor, newspaper, digital marketing, website design and development, online video advertising, infographic development, email marketing, video marketing, mobile marketing, content marketing, social media marketing, paid search marketing, and SEO. To learn about the latest trends in advertising and branding, contact MDG.