The 2011 Shift In SEO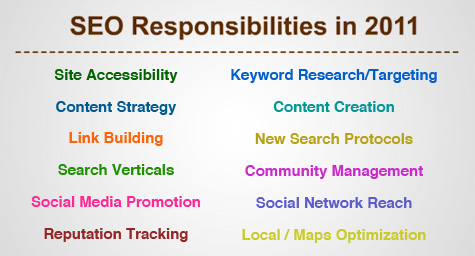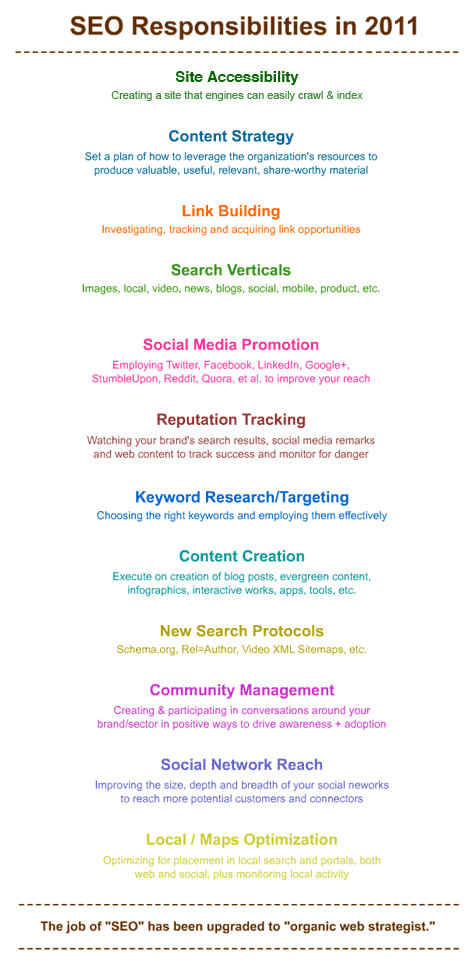 SEO has undergone major changes since its humble beginnings, and those shifts have affected everyone in the field.
Today, the role of SEO expert has evolved into the job of organic Web strategist. A major focus is on creating site engines that are simple to crawl and index. There's also an emphasis on selecting the right keywords and using them effectively. In terms of content, it's wise to use the company's resources to develop relevant and shareable material while incorporating innovative features such as infographics, interactive tools and apps.
Link building now revolves around seeking, tracking and gaining link opportunities. Search verticals have expanded beyond images to include blogs, video, social, mobile and news. There's also a heightened awareness toward social media promotion, community management and social network reach in order to track your company's reputation.
By keeping up with these shifts, SEO strategists can provide much greater value and deliver higher ROI to their clients.
Read more about the new nature of SEO and the redefined the responsibilities of SEO strategists at Seomoz.com.
MDG, a full-service Florida advertising agency with offices in Boca Raton and New York, NY, specializes in developing targeted interactive marketing solutions, exceptional creative executions and solid branding and media buying strategies. Our core capabilities include print advertising, branding, logo design, creative, digital marketing, media planning and buying, TV and radio advertising, customer relationship management, loyalty programs, public relations, Web design and development, email marketing, social media marketing and SEO. View MDG's creative marketing portfolio.