The 3 Keys to Creating a Successful Online Quiz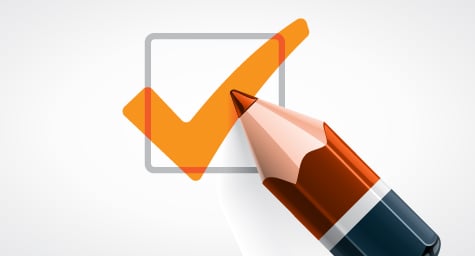 The online quiz has seemingly been part of the digital toolkit since the dawn of the Internet Age, yet the tactic has rarely gotten the spotlight. For the most part, quizzes have been overshadowed by their content cousins, the text-heavy workhorses (articles, blog posts, email, etc.) and sexy new multimedia channels (videos, social games, interactive apps, etc.).
However, the humble quiz is finally having a moment—a really, really big moment. An analysis by Buzzsumo of 100 million articles published late last year and early this year found eight of the top 10 most-shared pieces were quizzes (seven from BuzzFeed, one from The New York Times).
For anyone who has ever gotten sucked into taking the What Kind Of Dog Are You? quiz, the popularity of these little timewasters probably isn't all that surprising.
Here's the thing, though: it's not just celebrity and pet-themed quizzes that are succeeding online. Quizzes about serious topics, as well as quizzes from serious companies looking to sell serious products, are increasingly resonating with consumers.
Quizzes can be a powerful tool for your business if used correctly. On a website homepage, in an email, or as part of a social post they can draw consumers into your content, allowing you to both entertain and convey a brand message. They can also work well at the bottom of articles or in sidebars to extend engagement.
Of course, just because consumers often respond well to quizzes doesn't mean each one you create is going to succeed wildly. As with any type of content, developing a quality quiz takes thought and proper execution.
So, what are the keys to creating a great online quiz? Here are three key elements:
1.    Tap Into People's Narcissism
Josh Little, the Chief "Qwizard" at online quiz-creation company Qzzr spends much of his day thinking about what makes something succeed. His top piece of advice for marketers looking to develop a viral quiz? Feed people's narcissism by helping them discover something about themselves.
As he put it in this blog post: "A great quiz is like a mirror—it's hard to walk by one without taking a look. 'Stop telling me interesting things about me,' said no one who has ever lived."
2.    Help Someone See How They Fit In
Another gem of wisdom from Little: "All of the top quizzes help us represent how we belong."
In terms of quiz development, this often means catering to people's need to both identify with a group and see how they fit into it (Are they the most dedicated? Smartest? Well-informed? Craziest?).
You can create a sense of belonging by tapping into a shared interest, such as sports or pop culture (How Big of a Harry Potter Fan Are You?), or simply by testing someone's wisdom about a certain area.
An example of the latter is this Can You Pass the California Drivers License Test Without Cheating? quiz from insurance broker Obrella. The premise is simple, but effective, since it taps into both narcissism (Can I pass?) and the need to belong (the results page shows how the taker stacks up against other participants).
3.    Have a Great Headline and Photo
Finally, it's important to remember that people rarely set out to take a quiz. Rather, the decision is usually a result of serendipity, with the piece discovered on a website, via social media, or in an email.
Given this, it is absolutely key for your quizzes to have compelling headlines and images.
The essentials here are the same as for almost every other content type. For the headlines, keep things short and evoke some sort of emotion (usually curiosity when it comes to quizzes). For the images, make sure they're clear, colorful, and can scale down well for mobile devices.
Need an example? See if you can resist taking this smart little meta-quiz from Slate: Which BuzzFeed Quiz Are You?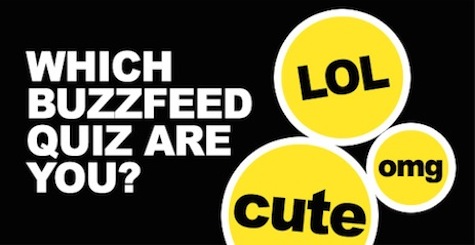 Leverage an online quiz to boost engagement and accelerate demand. Contact MDG today at 561-338-7797 or visit www.mdgsolutions.com.
MDG, a full-service advertising agency with offices in Boca Raton and New York, NY, is one of Florida's top branding firms. MDG's capabilities include print advertising, direct mail marketing, branding, logo design, creative, digital marketing, media buying and planning, radio and TV advertising, Web design and development, online video advertising, infographic development, email marketing, mobile marketing, content marketing, social media marketing, and SEO. To learn about the latest trends in advertising and branding, contact MDG today at 561-338-7797 or visit www.mdgsolutions.com.