New E-book: "The 4 Cornerstones of an Effective CRO Strategy"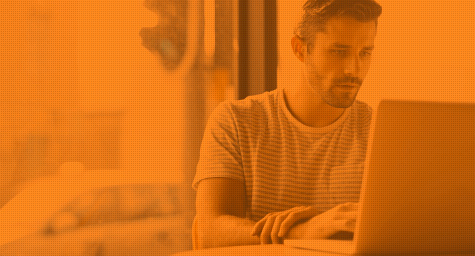 In today's digital landscape, the way for businesses to get more business is through conversion rate optimization (CRO). This tactic for optimizing a brand's digital presence has become such a catalyst for conversion that CRO is virtually required for ROI today. Fortunately, advanced tools and techniques present powerful ways for brands to tangibly track conversion data and measure their online success both accurately and affordably. Yet despite these opportunities, brands must first develop a solid CRO strategy that defines their goals and outlines their online plan of action for driving Web visitors to take action.
To lead brands toward a better conversion strategy, MDG's complimentary new e-book, "The 4 Cornerstones of an Effective CRO Strategy," shares the fundamental factors in formulating a strategy for increasing online conversion rates. After all, boosting conversion rates results in higher sales, profits, and market share.
In "The 4 Cornerstones of an Effective CRO Strategy," readers will learn the proven and powerful processes for turning online visitors into ongoing customers, including:
How to create a dynamic digital experience that compels clicks and conversions.
The steps for setting realistic goals that can be achieved and then exceeded.
Ways to pinpoint the points of action through every part of the CRO process to ensure that each aim is achieved.
Tactics for defining which factors will drive a brand's CRO process.
Ways to locate and leverage the most effective system of measurement for tracking those chosen factors.
Tips for translating complex data into understandable and actionable insights in order to justify decisions that support your success.
An understanding that the CRO process is an ongoing endeavor with continual opportunities for improvement.
With this free e-book, digital marketers will gain valuable knowledge and invaluable insight for establishing effective CRO strategies that will convert online browsers into buyers.
Download "The 4 Cornerstones of an Effective CRO Strategy" now, and feel free to share it with your friends and colleagues.
[ebook]
Learn how to set achievable goals for an effective CRO strategy. Contact MDG today at 561-338-7797.
MDG is a full-service advertising agency and one of Florida's top branding firms. With offices in Boca Raton and New York City, MDG's core capabilities include branding, logo design, print advertising, digital marketing, mobile advertising, email marketing, media planning and buying, TV and radio, outdoor advertising, newspaper advertising, video marketing, retail marketing, Web design and development, content marketing, social media marketing, and SEO. To discover the latest trends in advertising and branding, contact MDG today at 561-338-7797.