The 6 Biggest Content Marketing Mistakes Travel Brands Make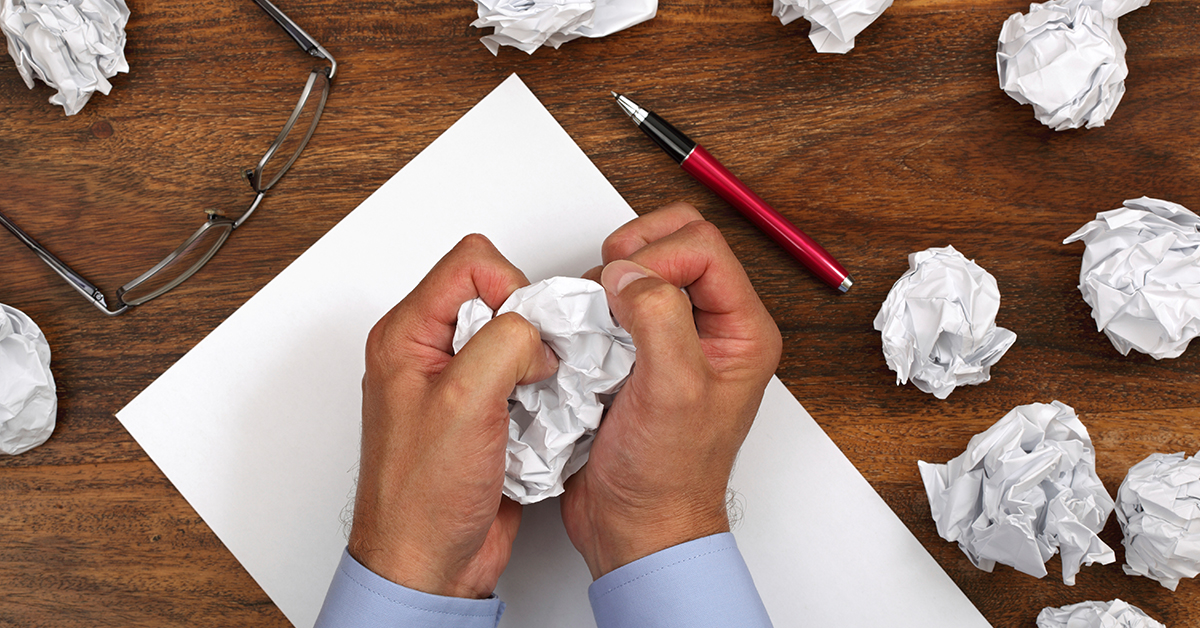 Some 86% of marketers say they their business is creating content, yet only 25% think they're very successful with their content efforts.
What's going on? Why do so many brands believe their content marketing efforts aren't as effective as they could be?
While each company faces some specific issues, in the travel space there's a core set of industry-wide problems that are responsible for much of this disconnect. In particular, these six content mistakes tend to consistently lead to poor performance and wasted spend:
1. Failing to Target Content to Individuals
Targeting content to specific users or small groups is incredibly effective. Some 94% of senior executives say delivering personalized pieces is critical to reaching customers, and firms that invest in personalized web experiences regularly see double-digit increases in marketing performance.
Content targeting is especially important in the travel space because people have highly specific trip needs. For example, an individual looking to book a Mediterranean cruise this summer likely has little interest in pieces about other destinations, modes of travel, and timeframes.
Yet, despite this, many travel marketers continue to take a one-size-fits-all approach with their content. Why? Because targeting is viewed as being expensive and time consuming.
It's true that effective targeting is more difficult since it requires better data, better systems, and more content. However, the investment can pay off hugely over time by boosting engagement, conversions, and revenue.
2. Underestimating the Importance of Visuals
Travel brands understand that visual pieces are important, yet they still often create content pieces that are almost all text, or which include only a few generic stock images.
This is a huge mistake. Strong visual elements are essential to successful travel content marketing for two key reasons:
First, high-quality images help people who are skimming through sites quickly understand what they're looking at (our brains can process visual cues in a fraction of a second). Photos also lead to better recall: a study found that after three days, people tend to remember 65% of images they see but just 10% of the words they hear.
The second benefit of visual pieces is that they help consumers dive deep. This is particularly true of video, which is the most thoroughly consumed content type among consumers (e.g., it holds attention the most).
If your brand is not creating strong, high-quality visual pieces, then it's failing with both those consumers who want to quickly skim content and with those who want a more comprehensive experience.
3. Not Paying Enough Attention to Mobile Users
Here's a sobering fact about changing digital behavior: 75% of consumers access travel content on mobile devices. Here's another: U.S. consumer now engage with travel content more via mobile devices than via desktop computers.
In other words, travel content increasingly is mobile content.
Yet, many travel brands are still desktop-first; they design content for bigger screens and then retrofit those pieces for mobile devices.
If you want your content to truly connect, it's time to switch that order of priority. Check first how pieces display and function on mobile devices, especially smartphones. Only after you've done that should you switch over to optimize the desktop experience.
4. Investing Too Little Time and Money Distribution
Some 70% of marketers say they spend under $1,000 a month on content distribution—significantly less than they spend on creation. In today's world, that balance is not a recipe for success.
Why? Because platforms such as social networks and search increasingly require a combination of organic and paid engagement. It's no longer possible for travel brands to publish pieces and pray that audiences find them. Connecting with consumers via digital content is now directly linked to how much time and effort you put into distribution.
Fundamentally, the investment you make in content creation is for naught if you don't pair it with a sophisticated distribution strategy. Don't forget that things like determining the right mix of channels can be just as important as writing the right headline or finding the perfect photo.
5. Ignoring the Complexities of the Travel Cycle
Something that travel brands often forget is that the travel cycle is long and complicated for consumers. Most trips involve a significant amount of research and price comparison over the span of weeks, months, or even years.
An in-depth Expedia study of one person's real travel-planning process found that the individual started researching a trip 44 days beforehand and used dozens of different websites, including multiple search engines, booking sites, social networks, and digital publications.
This complexity and long lead time are important to remember because they impact everything from content timing to distribution spend. For example, searches related to summer family travel peak in early spring. That means if you wait too long to publish and promote a beach vacation package, you may miss out on the bulk of interest.
6. Not Providing Compelling Next Steps
Finally, one more big mistake that travel brands make with their content is failing to provide compelling next steps.
How important is focusing on strong calls to action (CTAs)? One firm boosted revenue derived from its blog by 83% by tweaking the display and location of its CTAs. Another saw a 90% increase in click-throughs by simply changing its CTA language.
There is, of course, a fine line that brands need to walk here. You don't want your content to feel overloaded with sales messaging. The primary goal should still be to inform and entertain your audiences.
That said, most people want to be able to take action after looking at content, especially if it's related to travel. A well-placed, considerate encouragement to learn more, get a deal, or directly book can benefit both the consumer and the business.
Ultimately, content success in the travel space requires successfully executing on all of these elements. To connect with audiences and maximize spend effectiveness it's essential to target pieces, create high-quality visuals, optimize for mobile, invest in distribution, understand the travel cycle, and develop compelling calls to action.
Stay up to date on what matters most in travel content marketing. Contact MDG today at 561-338-7797.
MDG, a full-service advertising agency with offices in Boca Raton and New York, NY, is one of Florida's top hospitality marketing companies and branding firms. MDG's core capabilities include advertising, branding, logo design, creative, infographic development, digital marketing, creative media planning and buying, radio and TV advertising, website design and development, email marketing, mobile marketing, content marketing, social media marketing, and SEO. To stay on top of the latest trends in travel marketing and advertising, contact MDG today at 561-338-7797 or visit www.mdgsolutions.com.