The 7 Wonders in the World of Online Engagement for Hotels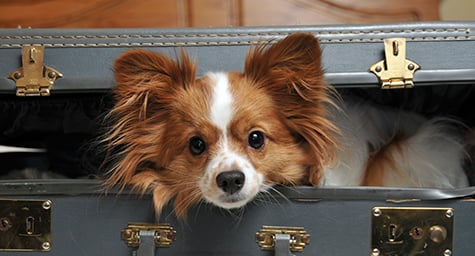 Just as travelers are always looking to discover new places, hotel marketers should always be searching to explore new digital platforms and practices to increase their online engagement and boost their bookings. But with so many options, it can be challenging to determine which methods and models are best. Luckily, HotelNewsNow.com shared the seven top digital discoveries for reaching and resonating with travelers and arriving at more bookings.
1. The Brand Website is Your Place of Pride
A brand's website offers complete control over how the brand presents itself. It can be used to display a brand's qualities, describe its offerings, promote special offers, share the latest news and happenings, update guests on available rooms, let guests book online, feature the latest social posts, and link guests to social media.
But to encourage return visitors, a brand needs to constantly update its website with customer-focused content and real-time information. Also, today's exodus to mobile demands that websites be optimized for viewing on all types of mobile devices.
2. Pay Per Click is the Ticket to Traffic
This proven online advertising tactic is one of the leading ways to lead to your website. Many industry experts say it delivers the best return on investment.
3. SEO and SEM are Worth Exploring
Search engine optimization (SEO) and search engine marketing (SEM) are two digital marketing tactics that keep a brand visible and viable online. SEO ensures that a brand has a strong online presence and ranks well in search results, while SEM focuses on the targeting and re-targeting of ads.
Brands need to remember to write all content to be searchable online by including common search terms relevant to their brand and the overall hotel experience.
4. Behavioral Prospecting Gives a View of Your Customer
With so much customer data available today, behavioral prospecting is often used to identify current customer qualities, and then used to attract similar new guests. Adding this advanced digital targeting to its hospitality marketing strategy helps a hotel brand reach the people more likely to become customers.
5. Social Media Helps Hotels Stay Engaged with Guests
With social media playing such a prominent role in people's lives, there's no denying its value at connecting with current customers and attracting new travelers. Remember, the goal of maintaining a social media presence should be ongoing customer engagement, so keep social channels updated and use them to start conversations and get valuable feedback from customers.
6. Active Listings Let You Get Discovered
It's vital to maintain active online listings of your hotel in places like Google My Business. It should include key hotel data, such as the hotel name, address, phone number, and website. Most importantly, it must be 100% accurate and continually updated in Google search results to ensure that travelers can find and reach your properties.
7. Online Reviews are Key to More Bookings
Online reviews posted on review sites like TripAdvisor have a huge influence on travelers and can make a major difference in booking decisions. That's why hotels must constantly manage their presence on these review sites by responding to every review and engaging with these guests.
A hotel can increase its engagement on these online review sites by including numerous property photos, providing accurate direct contact information, and registering as the owner of the property.
Add these seven tactics to your hospitality marketing efforts, then make room for more engagement—and bookings.
Discover top tips in hospitality marketing. Contact MDG.
MDG, a full-service advertising agency with offices in Boca Raton and New York, NY, is one of Florida's top hospitality marketing companies and branding firms. MDG's core capabilities include advertising, branding, logo design, creative, infographic development, digital marketing, creative media planning and buying, radio and TV advertising, website design and development, ., mobile marketing, content marketing, social media marketing, and SEO. To stay on top of the latest trends in hospitality marketing and advertising, contact MDG.