The B2B Digital Marketer's 2016 Survival Strategy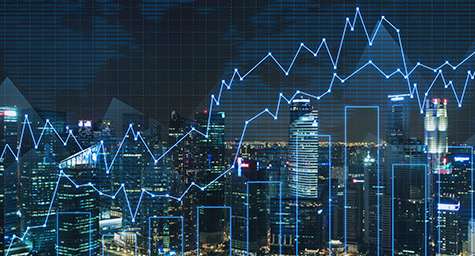 In 2016, the B2B buyer will place as much emphasis on the personal experience as on professional expectations. And business strategies and success will be more data-driven than ever. These were just some of the highlights of Forrester's 2016 Predictions report, which showed the need for significant shifts in B2B digital marketing strategies. Skyword.com featured the findings from this forecast to help B2B brands and CMOs close in on their marketing missions.
B2B Buyers to Behave Like B2C Consumers
While the customer experience and brand voice have always mattered more to B2C buyers, expect that to change in 2016 as B2B buyers become as affected by the purchasing process as they are by products they purchase. With B2B buyers becoming more empowered, they're starting to factor the brand's voice and their customer experience into their purchasing decisions, along with the traditional research, data, and practical considerations.
Stop Selling Like a Brand and Start Speaking Like a Customer
As a result, B2B brands need to shift their promotional tone to a personal one to engage and entice the B2B buyer. And just as the post-sale experience has long affected B2C buyers, it's starting to matter to the business world, with B2B buyers now expecting individualized attention long after the sale is final. This will call for brands to focus more on community platforms, brand listening, and social feedback from the B2B market.
The Call to Commit to Marketing Technologies
While many CMOs have been exploring new technologies without committing to a course of marketing action, this needs to end in 2016 and they must choose to use the technologies already in their reach. Cross-channel strategies and predictive selling tools are right at digital marketing experts' fingertips and should be implemented immediately to attain both customers and a competitive advantage.
Convert Data Into Insights
Most CMOs have a wealth of customer data at hand, but they're often neglecting to turn this knowledge into insights and action. But this data can provide digitally generated insights that can be leveraged into evidence-based strategies. In 2016, this data will drive a brand's success, so it must be used to improve the brand voice and the B2B customer experience.
Track down the best B2B digital marketing strategies. Contact MDG.
MDG, a full-service advertising agency with offices in Boca Raton and New York, NY, is one of Florida's top branding firms. MDG's capabilities include print advertising, direct mail marketing, branding, logo design, creative, media buying and planning, radio and TV advertising, outdoor, newspaper, digital marketing, website design and development, online video advertising, infographic development, email marketing, video marketing, mobile marketing, content marketing, social media marketing, paid search marketing, and SEO. To learn about the latest trends in advertising and branding, contact MDG.