A Snapshot of the Best Times to Post on Instagram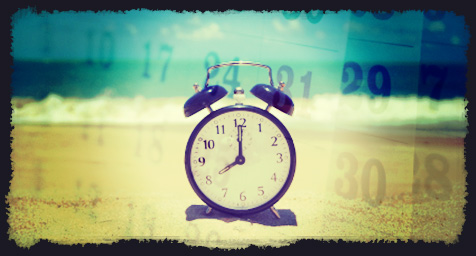 A new TrackMaven report examined how Fortune 500 companies are using Instagram to determine the effectiveness of their tactics and tendencies. The report analyzed all of the posts from the 123 active Instagram accounts belonging to Fortune 500 companies. Then, this social media data was compiled into an insightful report to help other brands get the greatest impact from their Instagram posts. MarketingProfs.com featured the results of the report to show the big picture on how big brands are using Instagram.
According to the report, Fortune 500 companies post photos on Instagram most often during the middle of the week, especially on Thursdays, and much less frequently over the weekend. Despite this posting practice, the days that photos were posted made no difference in their effectiveness because Instagram engagement remained consistent all week long. There was a small decline on Saturdays and a little spike on Mondays, but these were not substantial enough to have any real impact.
In terms of times for posting photos, Fortune 500 companies posted substantially more photos on Instagram during business hours, with posts peaking between 3:00 p.m. and 4:00 p.m. EST. Once again, their preference for posting photos during the workday had little effect on their posts' effectiveness. In fact, the report showed that photos posted during the workday were only 6% more effective than photos added during off-hours due to the steady level of Instagram engagement.
It appears that when it comes to posting photos on Instagram, all days and times are created equal and have barely any influence on the number of interactions.
Yet when posting videos, it's a slightly different story. Fortune 500 companies also tended to post more videos during the workday, but as opposed to photos, these videos were 50% more effective during off-hours. The report showed that their peak of effectiveness was between 9:00 p.m. and 8:00 a.m., which was most likely because people were more comfortable engaging with videos when not at work.
Over the past year, Instagram has rapidly risen to the ranks of Facebook and Twitter for its astounding ability to tell a story and convey a message through a mere photo, video or hashtag. Fortunately, Fortune 500 companies have realized the vast potential of Instagram for the way it keeps consumers in the picture.
Leverage the latest research to enhance your brands social media strategy. Contact MDG.
MDG is a full-service advertising agency and one of Florida's top creative ad agencies. With offices in Boca Raton, FL and New York, NY, MDG's core capabilities include branding, logo design, digital marketing, print advertising, mobile marketing, email marketing, media planning and buying, TV and radio, outdoor, newspaper, video marketing, Web design and development, content marketing, social media marketing, and SEO. To stay on top of the latest trends in marketing and advertising, contact MDG. For a look at the most engaging brands on Instagram, check out the list of leaders in "What Are Instagram's 25 Most Engaging Brands?"