The Breakers Palm Beach Debuts a New Social Drinking & Eating Experience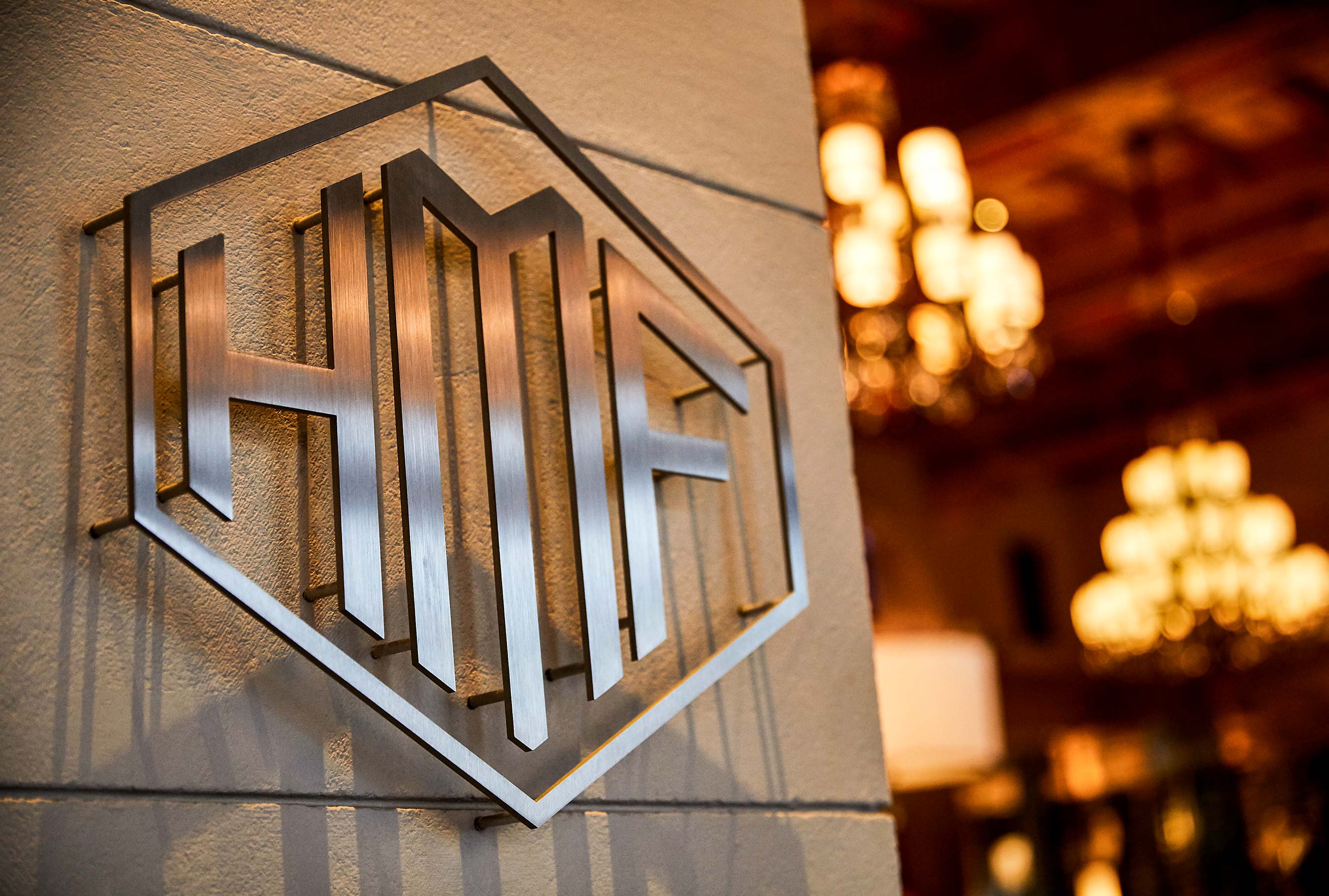 The Breakers Palm Beach has opened a unique social drinking and eating experience called HMF. Evoking the good taste and great style of CZ Guest and Lilly Pulitzer, HMF is an ode to the glamour and glory of classic Palm Beach cocktail culture, where guests can experience the heyday of the high life through distinctive dining, drinking, and décor. Designed to whisk guests away to a bygone era, HMF offers a contemporary interpretation of the classic Palm Beach cocktail party through handcrafted cocktails, an award-winning wine list, modern plates designed for sharing featuring a variety of global cuisines, and a dedicated sushi bar. MDG was tasked with developing the logo design, traditional advertising campaigns, and marketing materials for this intriguing cultural and culinary venue.
The primary goal of our marketing efforts is to create awareness for HMF and pique the interest of discerning local residents and hotel guests. To achieve this objective, our team positioned HMF as the must-know, must-go destination in Palm Beach with a lively social scene, spectacular cocktails, fine wines, distinctive food, and a sophisticated lounge-like ambiance.