The Coming Point-of-Sale Revolution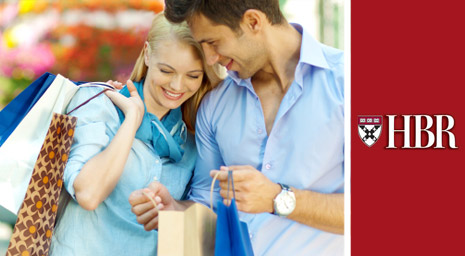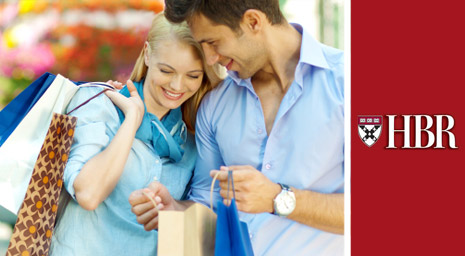 Harvard Business Review regularly focuses on key issues facing companies today through its interactive resource, The HBR Insight Center. The following findings are derived from a recent installment of their series on how the emerging obsession with customer service excellence is leading managers to turn their companies into customer-focused organizations. This particular post conveys that while the friendliness of customer sales associates is increasingly important today, it is necessary for that warmth to be genuine rather than forced in order to provide any value for the store and the customer.
The good news is that businesses are realizing that a pleasurable retail experience has a strong impact on consumer buying behavior. As a result, many stores have adopted strict standards regarding customer interaction and literally instruct employees to be extremely friendly toward customers. They literally turn exuberance into a job requirement. The bad news is that too much warmth can come off as "forced friendliness" and seem extremely insincere and almost patronizing.
Customers can easily detect the difference between inherent cheerfulness and obligatory gestures, and they do not appreciate these contrived conditions. The companies pushing such staff friendliness ultimately undermine their good intentions by creating very bad impressions.
Still, the importance of enjoyable retail experiences remains and businesses must respond to this consumer expectation. Perhaps the answer is to hire naturally friendly employees. It's easy to detect a social savvy individual, but the problem lies in finding enough of them to staff the thousands of retail positions in major stores.
A better solution may be to start training staff on how to be naturally friendly. While that may seem like a contradiction, it is more a matter of drawing out a person's genuine warmth and encouraging them to follow their friendly instincts. Rather than handing employees a scripted welcome and telling them to paint on a smile, the right kind of training would empower them to want to be friendly and use their innate social skills to strike up spontaneous conversations with customers. After all, humans are social creatures who seek out upbeat interactions and thrive in jovial conditions. By training staff to tap into their social strengths, the resulting warmth would be genuine, effortless, and much more conducive to creating a positive customer experience.
Looking at it from that perspective, it's easy to see what companies must do. First, they need to start hiring more naturally friendly individuals who are comfortable being social with strangers. Second, they must develop training that brings out the inherent friendliness of employees and rewards them for their genuine positivity. These two simple strategies could revolutionize the retail experience and keep customers smiling and shopping.
To discover smart marketing strategies to help you reach and retain more customers, contact MDG today.
MDG, a full-service Florida advertising agency with offices in Boca Raton and New York, NY, specializes in developing targeted Internet marketing solutions, exceptional creative executions and solid branding and media buying strategies that give clients a competitive advantage.  Our core capabilities include print advertising, branding, logo design, creative, digital marketing, media planning and buying, TV and radio advertising, customer relationship management, inbound marketing programs, public relations, Web design and development, email marketing, social media marketing and SEO. View MDG's creative marketing portfolio.