The Complete Guide to Google+ Communities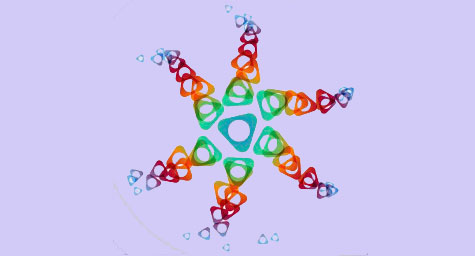 Google+ communities are growing in popularity on the social media network. Currently, about 50,000 Google+ communities boast tens of thousands of members, while others have a more intimate environment with fewer people. These communities include both the personal and the professional, and span a spectrum of industries and interests. For businesses and people looking to launch a Google+ community of their own, marketing expert Martin Shervington's blog provided a helpful guide to creating a community on Google+.
The nature of establishing a community is similar to creating or joining a tribe where members are connected to each other, the leader and the idea. These Google+ communities are like socially integrated message boards that provide virtual dwellings for people to share their opinions and comment on those of others for as long as they choose to stay. The beauty of these communities is that they bring very different people together through a common interest, whether it's a brand they like or a hobby they enjoy, and provide a friendly forum for people to share their thoughts.
Google+ members who are used to posting updates and information into their personal streams find they are able to divert their personal commentary into these communities and receive direct feedback. This ongoing engagement fuels these communities and makes these online hubs feel like home to their members.
Many Google+ members, especially brands and businesses, choose to create their own communities. Google+ helps businesses to connect with consumers, build better customer relationships, share promotions and new products, get customer feedback, and boost overall brand awareness.
While other social media platforms offer their own forms of forums, Google+ communities offer a number of benefits that other networks lack. In fact, Forbes.com recently posted an article that sang the praises of Google+ and declared it amazingly different and often superior to other social media networks. The article touted the fact that a brand can join a Google+ community, which cannot be done on Facebook, in order to interact with prospective customers, people of interest, and social influencers. It added that an enormous number of social influencers are focusing on Google+ today, which means that both businesses and individuals can gain access to these influencers and have the rare opportunity to catch their attention.
Another prime feature that's completely unique to Google+ is called Hangouts. This feature enables group meetings, discussions, or demonstrations with very little effort. According to Forbes.com, Hangouts is especially beneficial to businesses because it allows them to organize panel discussions for any purpose, from performing product demonstrations for potential consumers to exchanging ideas with industry thought leaders.
The first decision when creating a community is whether to make it public or private. Public communities feature content that can be found in searches, while private communities protect their content from search and prohibit it from being shared beyond the community. In addition, public communities give the creator the option of approving possible members or allowing anyone to join, while private communities can either be completely hidden or let people request permission to join. While company teams or smaller groups may prefer the discreet nature of a private community, TechRepublic.com recently praised Google+ public communities as a great way to connect with others over a common interest since they can scale to support thousands of members.
The next decisions determine the personality and parameters of the community. These include the community's name, icon image, categories where posts can be placed, and taglines. Additional decisions involve the community guidelines, number of members and moderators, level of moderator involvement, and the general tone of the community.
The content within a community is driven by its members and moderators. Interestingly, the behavior of people tends to change when they join a community and they develop a sense of ownership over its content.  As a result, the same content that would have been readily shared may now be contained within the community as people become less willing to share it with non-members.
While Google+ communities are designed for enjoyment, it's important to have certain guidelines to promote engagement and keep them running well. These include using an attention-grabbing tagline. on the community page that sets the context to the community, along with having regular moderator engagement, deleting unrelatable or inappropriate content, answering as many comments as possible, and posting questions to spark engagement. The primary purpose of all these actions is engagement, from attracting it to promoting it and maintaining it.
Expect the level of moderator involvement to differ in each community. Most of the time, the members can be trusted to engage on their own and will post, comment, and support each other in a friendly way. Of course, the context of the community will determine the nature of interaction and need for a moderator, so be sure to clearly state the purpose of the community beyond a basic profile or page.
An issue that often puzzles businesses is how to move members beyond just posting questions and comments and toward developing more personal relationships with the brand. This simply takes time, energy, and an environment that rewards regular engagement. This sense of reward can be conveyed by being warm and accepting to members' comments, as well as adding them to special circles and personally sharing with them more often than others. Such rewarding behaviors will encourage them to engage much more frequently.
While Google+ communities are relatively young, there are huge opportunities for businesses and individuals to develop quality relationships within Google's rapidly growing social media network. Experts predict the development of tools to measure engagement and systems to manage communities, all in an effort to make Google+ the preferred place to connect online.
Use Google+ social communities to reach, relate and resonate online. Contact MDG.
MDG, with offices in Boca Raton and New York, NY, is a full-service advertising agency and one of Florida's top creative ad agencies. MDG specializes in developing integrated marketing solutions, exceptional creative executions, and solid branding and media-buying strategies that give clients a competitive advantage. Our core capabilities include print advertising, branding, logo design, creative, digital marketing, creative media planning and buying, radio and TV advertising, Web design and development, email marketing, social media marketing, and SEO. For more on Google+ and the latest social media marketing trends, contact MDG.