The Cure for Making Patients Engage with Patient Portals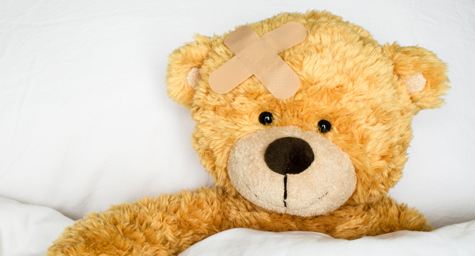 Even though healthcare providers have been prescribing patient portals to engage patients electronically, patients haven't been taking this request to heart. Most patients simply aren't interested in these electronic healthcare portals. This has left healthcare providers wondering how to engage patients and encourage them to communicate via these digital portals. Industry experts say the problem is that providers just don't understand patient engagement, which is why they can't achieve it. To remedy this confusion, TheDoctorWeighsIn.com offered some helpful hints to aid providers in increasing patient engagement with their patient portals.
A Dose of Insight on Patient Engagement
Healthcare providers are simply not in agreement about the definition of patient engagement.
Some experts say that patient engagement is simply having a patient-centric care model. They assert that patients are just another type of consumer because they have many choices for services and their satisfaction matters.
But others disagree and claim that patient engagement isn't the same as a patient-focused model. They believe that patient engagement occurs when a practice provides a positive experience that makes patients feel more engaged in their health and wellness. These experts suggest treating patients like consumers and focusing on their personal experience with the practice, which cannot be achieved through an electronic portal.
Both of these views are right, since some patients have choices and base their satisfaction on their outcome, while others do not.
It appears that there really is no general definition for patient engagement. Instead, it depends on the provider, the practice, and the reason patients are seeking care. Only then can a provider develop ways to make the patient feel that an electronic portal will add value to their overall healthcare experience. They can achieve this in the following ways:
Explaining how they will benefit from a patient portal.
Making it fast and easy to register and use the portal.
Demonstrating to patients how they can pay bills, schedule appointments, and access records on portals.
Maintaining strict response times and test-result reporting.
Encouraging portal use at every patient visit.
Ensuring that the portal is functional and optimized at all times.
By following these guidelines, providers can educate their patients about the value of a portal as a form of information and connection. Only by showing how portals are good for patients will providers be able to engage them electronically.
Engage patients with a comprehensive healthcare marketing strategy. Contact MDG.
MDG, a full-service advertising agency with offices in Boca Raton and New York, NY, is one of Florida's top healthcare marketing companies and branding firms, whose healthcare clients include Dental Care Alliance, MDVIP, Max Planck Florida Institute, HCA East Florida, Primary Pharmaceuticals, and MD Now. MDG's core capabilities include branding, logo design, print advertising, digital marketing, mobile marketing, email marketing, media planning and buying, radio and TV advertising, outdoor, newspaper, video marketing, infographic development, website design and development, content marketing, social media marketing, and SEO. To learn more about the latest trends in healthcare marketing, contact MDG.