The Evolution Of Fatherhood: Meet Dad 2.0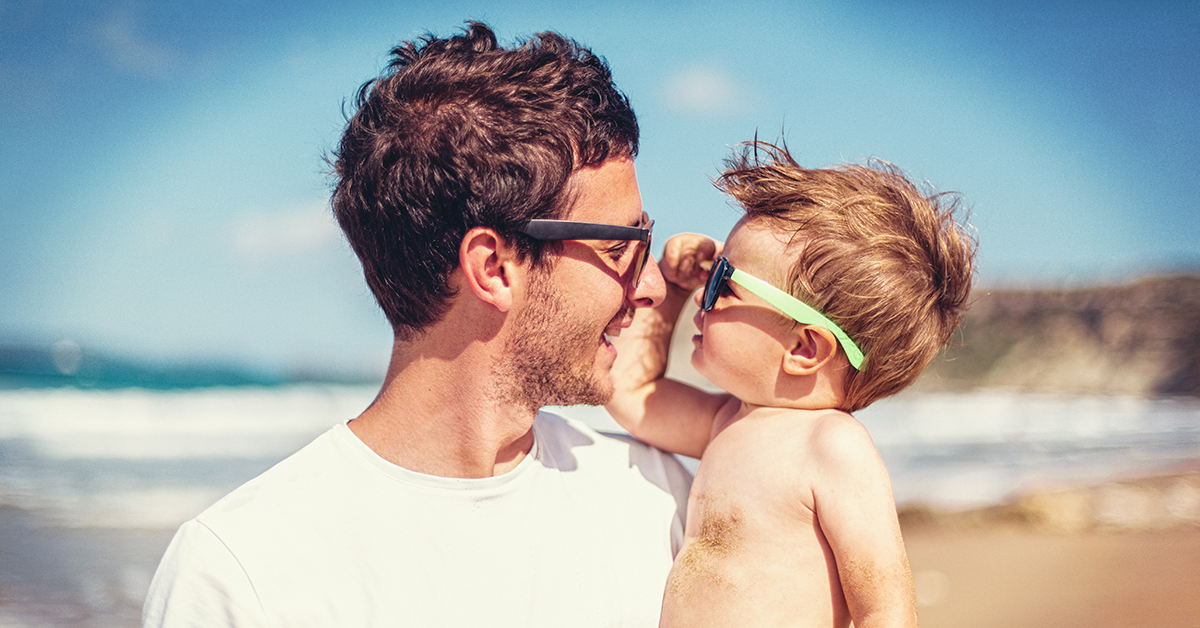 Today, American dads are manning up to family responsibilities more than ever before. According to a recent study by the Pew Research Center, the nation's dads have become much more involved in daily child care and household chores, while also attempting to balance the demands of the workplace. This shift may be attributed to the fact that the number of single dads and stay-at-home fathers has continued to rise over the past few decades. Unfortunately, there are also more children living apart from their fathers today. There's no denying that the role of dads has become dramatically different. Fathers are now much more active in caring for their children, which has led to many modern challenges when it comes to balancing work and family. The Pew Research Center released some surprising findings about how dads have evolved as the man of the house.
1. As It Turns Out, Fatherhood is Fulfilling.
The study found that 57% of dads in America feel that parenting is now an essential component of their identities, which is almost equal to the amount of mothers that feel same. And rather than viewing parenthood as a burden, most dads enjoy the role of parenthood, with the research showing:
54% of fathers find their role as a parent to be rewarding all the time
46% of dads consistently view parenting as a pleasure all the time
2. Parents Are Leveling The Playing Field.
Compared to the way mothers were primarily in charge of child care 50 years ago, fathers now take on much more involvement in their children's care. The study revealed that dads now spend three times the number of hours taking care of their kids, along with twice as many on daily household chores, as they did in the 1960s. And even though dads are more involved in their children's lives, the research displayed:
48% of fathers thought they were not spending as much time with their kids as they could
Only 39% of dads believe that they are doing a great job as fathers
 3. Everyone Brings Home The Bacon.
With more mothers than before staying in the workplace after having children, fathers have lost their traditional place as the family's primary breadwinner. The Pew Research study found:
Only 27% of dads living with kids under age 18 remain the only workers in the family
66% of couples with kids under 18 have dual-income households
More than 40% of all adults still think it's vital for fathers to contribute with a source of income for their families
4. Dads Get A Dose Of Motherhood.
This has been a common sentiment among working mothers, but since dads are now taking on more household and child care responsibilities, they are also beginning to feel the strain. In fact, 52% of working dads find it very or somewhat challenging to handle both work and family, while about 60% of working mothers feel the same. And, an equal number of both parents say they would like to spend more time at home with their kids, but they need to help financially support the family.
5. Dads Rule, But The Battle Is Just Beginning.
Regardless of how fathers are now playing a larger role in child care, 53% of all adults still think mothers are better able to care for new babies. However, this belief is slowly evolving, as shown by the following study results:
45% of all adults believe that fathers raise their children as well as mothers
71% of all adults feel that it's just as important for new babies to bond with their fathers as it is to bond with their mothers
Demographics are constantly evolving. To discover how your marketing can respond to the changes, contact MDG.
MDG, a full-service advertising agency with offices in Boca Raton and New York, NY, is one of Florida's top branding firms. MDG's capabilities include print advertising, direct mail marketing, branding, logo design, creative, media buying and planning, radio and TV advertising, outdoor, newspaper, digital marketing, website design and development, online video advertising, infographic development, email marketing, video marketing, mobile marketing, content marketing, social media marketing, paid search marketing, and SEO. To learn about the latest trends in advertising and branding, contact MDG.