The Fat Has Hit the Fryer with Controversial New McDonald's Ad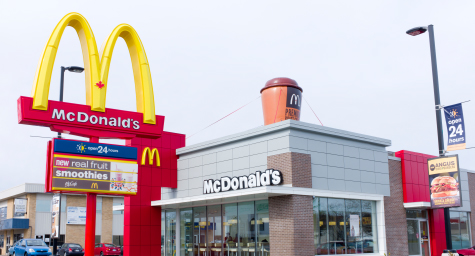 Does McDonald's deserve a break today for its new TV ad? Critics say it's in bad taste, but advertisers think it's golden. The new advertising campaign features some of the many messages placed on signs under its Golden Arches through the years. Some of the featured messages announce births and weddings, while others reference national tragedies like 9/11 and the Columbia space shuttle explosion. Some call the ad insensitive, but ad execs think it's ingenious. CNN.com explained why only some people are lovin' it.
The ad campaign is designed to evoke an emotional response and a sense of nostalgia that reminds people how McDonald's has been a part of their lives through all of these experiences.
It's all part of the recent effort by McDonald's to rebuild its brand after years of declining sales and sentiment.
Critics took to social media in outrage, blasting the ad as tasteless and horrifying for exploiting major tragedies.
But the advertising industry thinks the new ad is heartwarming and uplifting, conveying the spirit of Americana that McDonald's represents. And with the current criticism over their unhealthy foods and unfair wages, ad execs think that a sentimental strategy is wise, to remind people of their iconic image.
"We've seen some strong praise and some negative comments. We expect that, and we welcome it," the company said in a statement. "It is part of our campaign to listen more and have a deeper conversation with our customers, and this ad is achieving that."
Discover strategies for successful advertising. Contact MDG.
MDG is a full-service advertising agency and one of Florida's top branding firms. With offices in Boca Raton and New York City, MDG's core capabilities include branding, logo design, print advertising, digital marketing, mobile advertising, email marketing, media planning and buying, TV and radio, outdoor advertising, newspaper, video marketing, Web design and development, content marketing, social media marketing, and SEO. To discover the latest trends in advertising and branding, contact MDG.