The Four Business Stages Of Social Evolution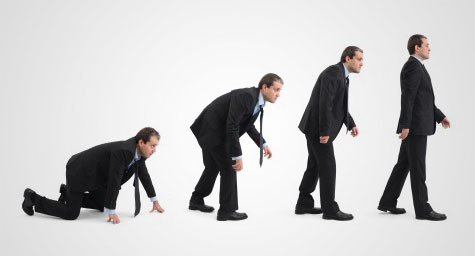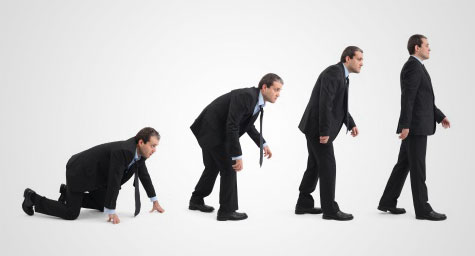 While it's not always easy to gauge your company's social media progress, Edelman's David Armano has created a chart that distinguishes four distinct digital development phases. MarkingProfs.com recently reviewed these steps to social success.
1. Crawling: Process & Procedure – This involves creating an infrastructure that sets the stage for organizational restructuring. It is essential to begin standardizing procedures, training your teams, and paying attention to both internal and external factors.
2. Walking: Property Management – Now is the time to determine and convey your engagement tactics throughout every department. Place a premium on compelling content and solid strategies that will let you grow slowly and steadily rather than risking rapid over-engagement.
3. Running: Ecosystem Engagement – At this point, the general social structure should be established and simultaneous social efforts should be running successfully. The focus is now on maintaining and strengthening this precise integration of social strategies.
4. Flying: Social Innovation & Integration – Surprisingly, few companies reach this level where social elements are incorporated into every facet of the business. These fortunate few are using the insight gleaned from social media to develop new products, enhance their business operations, and improve their position in the market.
These four steps show how social media prowess evolves over time. They demonstrate that it takes intelligent, deliberate planning for a company to truly soar in the social sector.
MDG, a full-service Florida advertising agency with offices in Boca Raton and New York, NY, specializes in developing targeted interactive marketing solutions, exceptional creative executions and solid branding and media buying strategies. Our core capabilities include print advertising, branding, logo design, creative, digital marketing, media planning and buying, TV and radio advertising, customer relationship management, loyalty programs, public relations, Web design and development, email marketing, social media marketing and SEO. View MDG's creative marketing portfolio.
Connect with MDG on Facebook, Twitter and YouTube