The FTC's New Native Advertising Guidelines: 5 Things Marketers Need to Know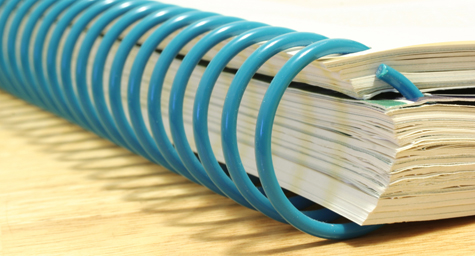 At the end of December, the Federal Trade Commission gave marketers a much-anticipated holiday gift: an update of the guidelines on the use of native advertising.
The rules have already sparked controversy; consumer rights groups are applauding them as a necessary step to make the Web safe to navigate, whereas industry groups counter that they are oppressive and will stifle innovation.
While the broader impact of the guidelines are still unclear, the move does have immediate practical consequences for many businesses. Specifically, the rules affect how native ads should be crafted and presented to consumers.
If you're wondering what to make of it all, and how to adjust your current practices, here are five of the most important takeaways for marketers and publishers:
What exactly did the FTC do?
Although the move is commonly referred to as new rules for businesses, what the FTC actually issued was an "enforcement policy statement." Basically, it provided clarity on the internal guidance that the agency will use to determine deceptive or unfair practices going forward.
Concerning native advertising, the FTC released two relevant documents in December:
1) The actual policy statement; 2) A guide for businesses explaining the statement. Every  digital marketer or publisher should take a look at both, and should pay especially close attention to the guide.
What does the FTC view as native advertising?
Broadly, the FTC states that it defines native advertising as "content that bears a similarity to the news, feature articles, product reviews, entertainment, and other material that surrounds it online."
A key thing to be aware of is that the agency doesn't just define native advertising as written pieces; the policy statement clearly notes that "videos, infographics, images, animations, in-game modules, and playlists on streaming services" also qualify. Basically, any type of digital content can be a native ad if presented in a certain way.
So, what crosses the line and should be avoided?
When it comes to this particular guidance, the FTC is less concerned with pieces that are overtly advertising—for example, a headline like "Come and Drive [X] today"—and more worried about things that consumers cannot differentiate from other content.
Essentially, the FTC wants marketers and publishers to stay away from native advertising that is deceptive and looks like unpaid content; i.e., that is "a material misrepresentation or omission of information…likely to mislead the consumer."
What's important to understand is that the nature of a deceptive ad is contextual, according to the FTC. In other words, something that may clearly look like an ad alone could be deceptive if presented in a certain way. As the agency puts it: "Both what the ad says and the format it uses to convey that information will be relevant."
How can you avoid misleading consumers?
In the statement, the FTC outlines three broad rules for ensuring that the format of native advertising is not deceptive. Here they are, verbatim:
From the FTC's perspective, the watchword is transparency. An advertisement or promotional message shouldn't suggest or imply to consumers that it's anything other than an ad.
Some native ads may be so clearly commercial in nature that they are unlikely to mislead consumers even without a specific disclosure. In other instances, a disclosure may be necessary to ensure that consumers understand that the content is advertising.
If a disclosure is necessary to prevent deception, the disclosure must be clear and prominent.
What makes a disclosure clear and prominent?
It's absolutely essential for marketers and publishers to understand that just including any sort of disclosure doesn't absolve them of responsibility; the disclosure must be clear and prominent.
Both the policy statement and guide for businesses explore in-depth what this means, and cite specific examples of what does, and doesn't, qualify. Broadly, the FTC guidelines say disclosures should:
Be stated in unambiguous language: Use plain, straightforward words and avoid jargon, unfamiliar terms, and things with different meanings in other contexts on the site. The FTC specifically notes that terms like "Paid Advertising" generally qualify, whereas "Sponsored" does not.
Be visible: Utilize fonts and colors that are easy to read, appear on readable backgrounds, and stay on the screen long enough to be noticed. The disclosures should appear across all devices and for all users, and follow a consumer as they move through the page.
Be prominent: Appear in front or above the headline of the content, in an image/graphic if that's the focal point, and be delivered before the core message. If the native ad appears in a news feed, the fact that it's a commercial message should be conveyed there—not only when clicking into the body of the piece.
While all these details can seem confusing, the overall guidance is actually pretty simple. Basically, as the FTC document puts it, there is an easy test for every piece you create and display: Do consumers recognize this native ad as an ad? If the answer is no, change it.
Of course, even with that idea in mind, it's still worth doing a deep-dive into the guidelines. This post is just a surface-level summary of what's covered, and there are many more specifics to be aware of. We highly recommend checking out the documents the FTC released, as well as consulting a legal expert, to get a full understanding of what's covered. The video embedded below, from attorney Brian Heidelberger, is a good resource as well.
Stay current on the evolution of native advertising. Contact MDG today at 561–338–7797 or visit www.mdgsolutions.com.
MDG is a full-service advertising agency and one of Florida's top branding firms. With offices in Boca Raton and New York City, MDG's core capabilities include branding, logo design, print advertising, digital marketing, mobile advertising, email marketing, media planning and buying, TV and radio, outdoor advertising, newspaper advertising, native advertising, video marketing, retail marketing, website design and development, content marketing, social media marketing, and SEO. To discover the latest trends in advertising and branding, contact MDG today at 561-338-7797.