The Future Belongs To 'Native' Advertising. Is Your Agency Ready?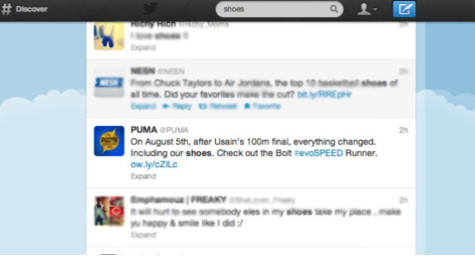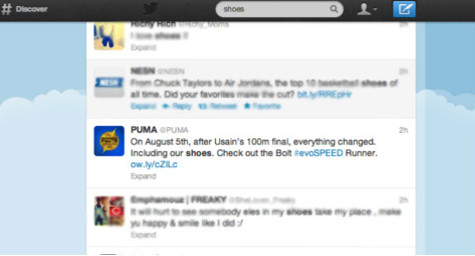 Buzz is building over the emergence of native advertising, which places brand content like articles, photos, and videos seamlessly into the layout of the selected site in a way that blends into the site's current content. This is in stark contrast to the previous practice of just inserting ads into pre-placed boxes around the content. It's a welcome change designed to be more visually pleasing and less interruptive to consumers who are tired of annoying pop-up ads and disruptive videos. AdAge.com reported on why going 'native' is going to be big.
The trend toward native ads is already being seen on social media sites, such as with Twitter's Promoted Tweets, Sponsored Listings on Yelp, and Facebook Sponsored Stories, among others. Most agree that the first native ads were Google search ads, which are completely in context with the user's search experience on Google and naturally appear ahead of other search results.
Speaking of results, native ads are already delivering much higher click-through rates than traditional banners on Facebook and Twitter. These impressive early showings are building major momentum for native ads and finally allowing brands and ad agencies to think beyond the standard banner box. Now, marketers can get more creative with the content in their ads and explore more engaging media, such as serialized videos, photo feeds, and in-game placements.
Just as native ads are encouraging novel kinds of creative thinking, they are also driving advertising agencies to expand their creative services and develop specialized roles focused on this new native approach. The following four roles are just a few examples of how agencies are evolving right along with their advertising.
The Start of Serialized Content Producers – Today's advertising puts a premium on entertainment value, so agencies are hiring producers to transform their messages into high-quality, engaging video series. The popularity of YouTube and the prevalence of sharing videos show that the most effective way to reach and resonate with audiences is to entertain them.
The Moment for Music Directors – There is a growing need for music directors to tap into the huge libraries of music and social features to develop more engaging and entertaining campaigns. Brands are rapidly realizing that they can create shareable sponsored playlists that promote themes relevant to their products that are much more appealing to audiences than traditional ads.
The Rise of Real-Time Copywriting Directors – While classic copywriting demands a lot of time and effort to come up with the perfect wording, native ads are meant to be more casual and conversational. This type of copy is much faster to write and allows for the constant creation of fresh content. A real-time copywriting director excels at crafting this relaxed, responsive writing and is also able to oversee staff to monitor all relevant social interaction online.
The Mania for Meme Jackers – Pop culture is often based on memes, which are subcultures that promote a recognizable video, photo, or graphic character that goes viral and unites members by a hashtag or creative style of media. Meme jackers have their fingers on the pulse of pop culture and can help brands leverage a meme on the rise to promote their products and image.
It appears that native ads are quickly redefining how agencies approach online advertising, as well as how they structure their staff. These new roles are all important in native advertising as we continue to integrate our creative, technology, and media resources in engaging and effective new ways.
To learn more about using native ads in your online advertising, contact MDG.
MDG, a full-service Florida advertising agency with offices in Boca Raton and New York, NY, specializes in developing targeted Internet marketing solutions, exceptional creative executions and solid branding and media buying strategies that give clients a competitive advantage. Our core capabilities include branding, logo design, creative, online advertising, print advertising, media planning and buying, TV and radio, Web design and development, email marketing, social media marketing and SEO.
Read more at Adage.com.