The Future of Google+ and Its Path to Social Media Domination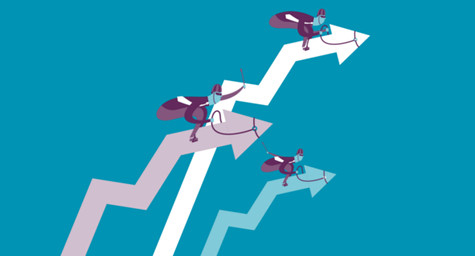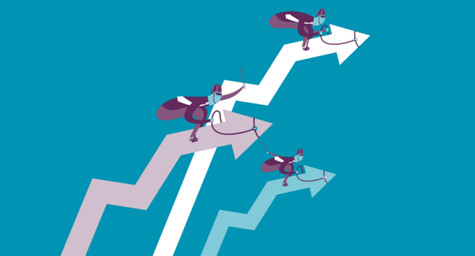 Google+ has recently rolled out some exciting new products and integrations as the social network strives to gain market share and social media dominance. This social component of the search engine giant has already achieved phenomenal growth by implementing a savvy user acquisition strategy that attracted the majority of local businesses and online writers by offering them Google incentives. These new innovations promise to be just as appealing and industry insiders say that they may ultimately give Google+ the social advantage. FastCompany.com outlined some of the social media network's newest products and perks.
1. Communication Consolidation for Companies – Powered by Google's sweeping span of services, this new technology enables Google+ to carry out all of a company's communications with a single service. This eliminates the need to rely on numerous separate providers like Skype and Eventbrite. Now, Google+ can handle every type of communication need, including face-to-face teleconferencing, event management, interoffice communication, and more.
2. Bigger and Better Local Business Listings – Over the past year, Google+ has been rapidly integrating ratings and mapping resources to make its local business listings competitive with Yelp. Now, the social network is integrating its familiarity with users' social networks to provide a more personalized local business search based on the user's social preferences and habits. This customized dimension may be just what Google+ needs to end Yelp's ratings reign.
3. Hassle-Free Hangouts – As the social network's version of Skype, Hangouts is an easy and immediate way to have online conversations. Plus, these "hangouts" can be instantly saved to YouTube for the world to watch. Hangouts is already integrated into Google+, so there's no need to download a separate service like Skype.
4. The Combination of Communities – Now that the larger Google Communities is absorbing the popular but isolated Google Groups, users are now able to reach a larger audience of Google users that share the interests being discussed. For example, Google+ may now suggest certain online communities to new Google+ users, which would lead to new community members and greater exposure to like-minded individuals.
5. Google Glasses Offer Cell Phone Capabilities – When users wear these "magic glasses," in-depth information is displayed on a screen right in front of their eyes. This presents endless possibilities for creating and sharing virtual experiences that can be instantly integrated with all other Google+ products and services.
As you can see, Google+ is trying to give its users everything they want and more than they ever imagined as the social network vies to become the leader of the social pack.
To discover the benefits of adding Google+ to your social media network, contact MDG.
MDG, a full-service advertising agency with offices in Boca Raton and New York, NY, is one of Florida's top integrated marketing agencies. Our 360° approach uses just the right mix of marketing to reach your advertising goals. While some industries may fare better in print and others online, we strive to create a balanced approach, where traditional, social media, and digital marketing efforts support each other and your message is tailored to the medium. To learn more about the latest social media trends in  marketing and advertising, contact MDG. Read more at FastCompany.com.