The Health and Happiness Connection in Hospital Branding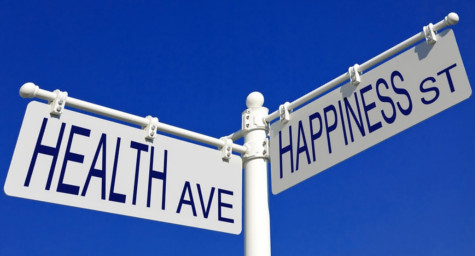 JWT releases an important study every year that highlights impending trends in advertising and marketing. One trend in this year's study is especially relevant for hospital branding and healthcare marketing—the relationship between health and happiness. Rob Rosenberg of Springboard Brand and Creative Strategy analyzed the study and discussed the health and happiness potential for hospital branding on Hospital Branding–The Blog.
Several findings in the study support the connection between healthiness and happiness, specifically from a biological standpoint. People who are more optimistic are half as likely to experience a heart attack or stroke. Also, a study from the National Bureau of Economic Research indicated that happiness and mental health are directly correlated to healthy food intake (i.e., fruits and vegetables). A look at the consumer habits of American and British adults supported the correlation as well. According to JWT's study, an overwhelming 90% of the respondents believed that happiness could have a positive affect on health.
Walgreens is an excellent example of a brand that's already begun using the health and happiness association in their healthcare marketing. The drugstore chain recently launched a TV campaign that highlights the brand's history of being committed to happiness and healthiness, positioning Walgreens at the "corner of Happy & Healthy."
As institutions of health and wellness, hospitals are positioned to benefit from a health and happiness branding strategy. While some hospitals have already gravitated toward this marketing strategy, others still take the opposite approach. Instead of focusing on the positive attributes of their healthcare services, many hospitals continue to emphasize what consumers should be afraid of, creating fear and anxiety.
To successfully convey the correlation between health and happiness, hospital brands need to utilize a healthcare marketing strategy that accommodates consumer needs. By staying away from the negative and implementing a positive strategy, hospital marketers can encourage consumers to be both healthy and happy.
For more information on hospital branding and healthcare marketing, contact MDG today at 561-338-7797, or visit www.mdgsolutions.com.
MDG, a full-service advertising agency with offices in Boca Raton and New York, NY, is one of Florida's top healthcare marketing companies, whose clients include Dental Care Alliance, MDVIP, Max Planck Florida Institute, Primary Pharmaceuticals, and HCA East Florida. Our 360° approach uses just the right mix of traditional and digital marketing to reach your advertising goals. While some industries may fare better in print and others online, we strive to create a balanced approach, where traditional, social media, and digital marketing efforts support each other and your message is tailored to the medium. To stay on top of the latest trends in healthcare marketing, contact MDG today at 561-338-7797 or visit www.mdgsolutions.com.
Read more at HospitalBranding.com.