The Hispanic Healthcare Market: 6 Things Brands Need to Know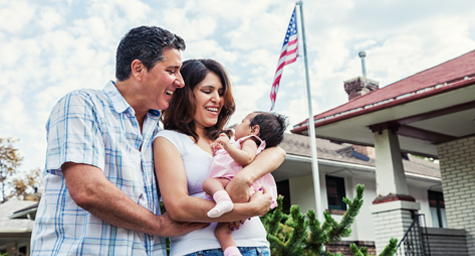 Which trends should healthcare brands be paying close attention to when it comes to the Hispanic market in the United States? What impact will this increasingly important demographic have on how care, services, and products are marketed and delivered?
To find out, we sorted through census data and a host of research reports to see how Hispanics are transforming healthcare. Below are the six key changes that every brand should be aware of:
1. The Hispanic healthcare market in the U.S. is huge and getting bigger
To start with, it's important to understand that the Hispanic healthcare market in the United States is massive, and that it's growing quickly.
An analysis by the Pew Research Center of 2014 census data found that the Hispanic population in the U.S. already numbers 55 million people (17% of the country's total) and that this is expected to increase to 119 million by 2060 (29% of the total population). Moreover, these numbers don't take into account the "two or more races" census group, which is expected to jump from 8 million people in 2014 to 26 million in 2060.
The share of Hispanics covered by health insurance is now at 80%, and this number has been steadily climbing over the past few years. It's expected to eventually match the non-Hispanic insured coverage rate of 92%.
In other words, by the middle of this century, more than a quarter of the total U.S. population will be Hispanic, and most of these individuals will be insured and seeking healthcare products/services.
2. The Hispanic population in the United States is not homogeneous
Although Hispanics are lumped together in demographic profiles, the group is by no means uniform.
For example, the most recent census data shows a wide mix of backgrounds: 63% of U.S. Hispanics are of Mexican origin, 9% Puerto Rican, 4% Cuban, 3% Dominican, 3% Salvadoran, and 18% other.
Another split is age. Six in ten Hispanics are Millennials or younger; about one-third, 17.9 million, of the Hispanic population in the United States is below the age of 18; and about a quarter, 14.6 million, are between the ages of 18 to 33.
Also, it's estimated that 35% to 40% percent of all U.S. Hispanics were foreign-born and 60% to 65% were born domestically.
This matters because a U.S.-born Millennial of Mexican origin is very different from a Baby Boomer who was born in Cuba. To properly serve and reach the Hispanic market, it's essential to understand and take into account these differences.
3. The language preferences of the Hispanic market vary
Marketing to Hispanics, and delivering products/services, doesn't necessarily equate to always utilizing Spanish.
Some 88% of Latinos ages 5 to 17 say they either speak only English at home or speak English very well, up from 73% who said the same in 2000; among Latinos ages 18 to 33, the share who speak only English at home or say they speak English very well is 76%. In contrast, 55% of Latinos ages 34 to 49 say they speak English very well or only speak English at home.
In other words, language proficiency—both for English and Spanish—varies widely, as do preferences. Don't default to one language or another; instead think about who you're trying to connect with. For example, 38% of Hispanics ages 18 to 29 say they're bilingual; reaching this market may involve a mix of Spanish and English, depending on the context.
One thing that's clear is that when consumers do prefer to engage in Spanish, healthcare organizations often fail: a recent analysis found that fewer than 4% of providers speak Spanish fluently.
4. Hispanics often have different ideas and expectations of healthcare
Catering to the Hispanic healthcare market doesn't mean simply offering the exact same products, services, and messaging that you're currently providing.
In 2014, consulting firm PwC undertook a massive study of how Hispanics engage with healthcare and in 2008, Pew conducted a similar survey. Some key findings from this research include:
Just two-thirds of Hispanics say they primarily go to the doctor for non-emergency conditions, compared to 76% of non-Hispanics.
Hispanics are less likely to visit a doctor and have a primary care physician relationship; only half say they have a regular doctor.
A third of Hispanics, compared with 26% of other consumers, say that they're not willing to share personal health information, regardless of benefits they might receive in return.
Some 45% of Hispanics say they often rely on home remedies and 72% say they rarely/never use prescription drugs.
These are just a few of many differences in the market. Some are due to demographics—age, insurance levels, etc.—and some to culture. For example, 28% of Hispanics age 35 to 64 view pharmacists as the most trusted source of health-related information or advice, far more than non-Hispanics. This is likely due to the fact that pharmacists play a much more important role in healthcare in many Latin American countries.
5. Mobile and digital are essential to the Hispanic healthcare market
The same PwC report mentioned earlier found that Hispanics surpass non-Hispanic consumers when it comes to using mobile devices and the Internet as part of their healthcare.
The survey found that Hispanics led all other consumer groups in 23 out of 25 uses for mobile devices, including likelihood to use an app/search the Internet for information about doctors and insurance companies. Almost a fifth of Hispanics say they're already using an app or the Internet to make medical appointments, and Hispanics are more likely to download coupons to a phone compared with other consumers (25% vs. 17%).
Part of this is due to the younger skew of the Hispanic market. However, it also carries across older groups as well; for example, Hispanics ages 35 to 64 say they trust doctors (71%) and the Internet (69%) equally as sources of healthcare information.
Put simply, if you want to connect with the Hispanic healthcare market, you have to go digital.
6. Hispanics in the United States are very open to healthcare messaging
Hispanic consumers are hungry for healthcare-related information, and they often make decisions based on what they learn.
Some 71% of Hispanics report that they received health information from a doctor in the past year and just as many did so via people they know (family, friends, etc.). However, an even bigger share (83%) said they received health information from some form of media, with television ranking as the top channel.
Moreover, Hispanics are likely to take action based on the health information they find—79% say they act on what they learn. Hispanics are 23% more likely than non-Hispanics to say that online, TV, or radio healthcare messages "led me to see a doctor or medical professional about a specific drug." This gap is even larger for Hispanic women compared with non-Hispanic women.
Finally, Hispanics care deeply about their health. Some 78% say they worry a "great deal" about the wellness of their family, compared with 59% of non-Hispanics.
Ultimately, all of this is great news for brands. Hispanics represent a growing, young, health-conscious market that's very open to new products and services. The key to success is to engage thoughtfully based on the platform, language, and messaging needs of the smaller subgroups within the larger demographic.
Discover the latest healthcare marketing strategies. Contact MDG today at 561-338-7797 or visit www.mdgsolutions.com.
MDG, a full-service advertising agency with offices in Boca Raton and New York, NY, is one of Florida's top healthcare marketing companies and branding firms, whose healthcare clients include Dental Care Alliance, MDVIP, Max Planck Florida Institute, HCA East Florida, Primary Pharmaceuticals, and MD Now. MDG's core capabilities include branding, logo design, print advertising, digital marketing, mobile marketing, email marketing, media planning and buying, radio and TV advertising, outdoor, newspaper, video marketing, infographic development, website design and development, content marketing, social media marketing, and SEO. To learn more about the latest trends in healthcare marketing, contact MDG today at 561-338-7797or visit www.mdgsolutions.com.