The Infographic Is Suddenly The Media Uzi Of Choice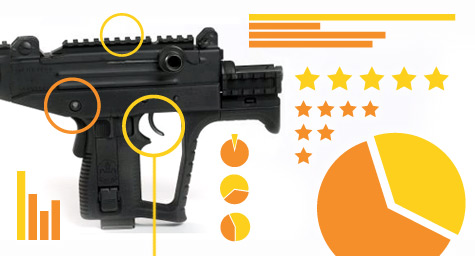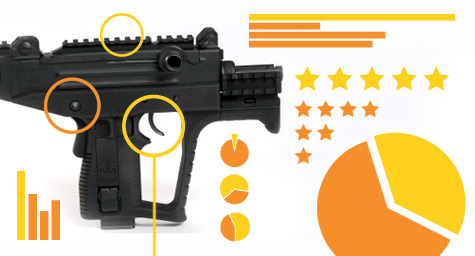 In an effort to gain consumer attention in a cluttered online landscape, marketers are increasingly using infographics to provide colorful visual representations of previously lengthy text. AdAge.com explained what's driving the popularity of these pictures and why infographics have become today's virtual "Uzi" in the arsenal of digital marketers.
It's hard to not notice the onslaught of these bright charts, graphs, and cartoonish designs used to display content of all kinds. From brands to bloggers, infographics are appearing all over the Web due to their enormous ability to engage and enlighten while actually providing valuable information.
Before they approach the level of overuse, and to use infographics properly and protect their value to your brand, marketers need to establish appropriate guidelines for use. First, they should only be used to convey an important consumer message, rather than as a vehicle to express anything and everything. Second, remember that their purpose is to simplify and condense complex information, not to take a basic idea and merely display it with pretty pictures. Lastly, in addition to using them to expand your social media appeal, try incorporating your social media into new infographics to graphically represent what your customers are saying.
As long as marketers and the media can moderate their use of infographics to the right scenarios, then these pictures will continue to be worth a thousand words.
To create infographics to increase brand awareness and create back links for optimal search engine optimization,  contact MDG.
Learn more about the Value of Infographics. View MDG's other infographics:
Shifting Ground: The Changing Scope Of Advertising,  Where Is Inbound Marketing Headed?,  The ROI of Social Media, Local Search Evolved and How Social Media Changed the Ad Game.
MDG, a full-service Florida advertising agency with offices in Boca Raton and New York, NY, specializes in developing targeted Internet marketing solutions, exceptional creative executions and solid branding and media buying strategies that give clients a competitive advantage. Our core capabilities include print advertising, branding, logo design, creative, digital marketing, media planning and buying, TV and radio advertising, customer relationship management, inbound marketing programs, public relations, Web design and development, email marketing, social media marketing and SEO. View MDG's creative marketing portfolio.
Read more at Adage.com.