The Internet Has Become A Popular Source Of Health Information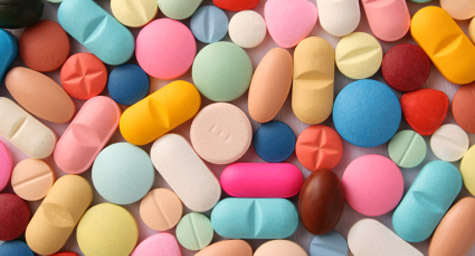 The Internet has become a popular resource for American's searching for health information. MediaPost cites a recent Pew Internet Project report that reveals 80% of U.S. Internet consumers research health information online, making it the third most popular online activity, following email and using a search engine.
The report also shows that 56% of Internet users search online for information about a specific procedure or medical treatment, with women more likely than men to report finding health information online.
The groups most inclined to look online to answer health-related questions include caregivers, women, whites, younger adults and adults with at least some college education. The least likely people to seek health answers online include African-Americans, Latinos, people with disabilities, older adults and adults with a high school education or less.
Those who seek health information online are usually facing a serious medical emergency or crisis, either their own or that of someone close to them. In 2010, the most commonly searched treatments on WebMD were pain relievers, high blood pressure medication, antidepressants, corticosteroids, hysterectomy, diabetes medication, ADHD medication, colonoscopy, antibiotics and cholesterol-lowering medication.
The report also indicated that 29% of Internet users sought information about food safety or recalls, and 24% sought data about drug safety or recalls.
Many Americans are starting to use social networking and mobile platforms to research healthcare issues, as well. According to Forrester Research, 24% of U.S. online consumers engage in some type of health-related social media at least once a month.
Healthcare companies are rapidly catching onto this social media trend. The Cleveland Clinic communicates regularly on Facebook, Twitter and YouTube. Blue Shield of California is building a repository of customer reviews and linking members to experts. Now drugstore.com and its subsidiary site, Beauty.com, enable secure social shopping on their Facebook pages.
While a Forrester poll of U.S. online consumers shows that most employers do not offer mobile services, more and more health plans are creating mobile services that span administrative, health access, and health improvement capabilities. For example, RehabCare will offer iPhone and iPad apps to improve patient communication and streamline employee workflow. The strong momentum surrounding mobile services offers yet another reason to increase mobile marketing and advertising.
With so many people searching for health information on the Internet, advertising online appears to be a healthy move that is good for everyone.
MDG, a full-service Florida advertising agency, with offices in Boca Raton and New York, NY, specializes in developing targeted Internet marketing solutions, exceptional creative executions and solid branding and media buying strategies that give clients a competitive advantage.
Our core capabilities include print advertising, branding, logo design , creative, digital marketing, media planning and buying, TV and radio, public relations, Web design and development, email marketing, social media marketing and SEO. To view MDG's portfolio, click here.