The Latest Read on Print and Digital Audiences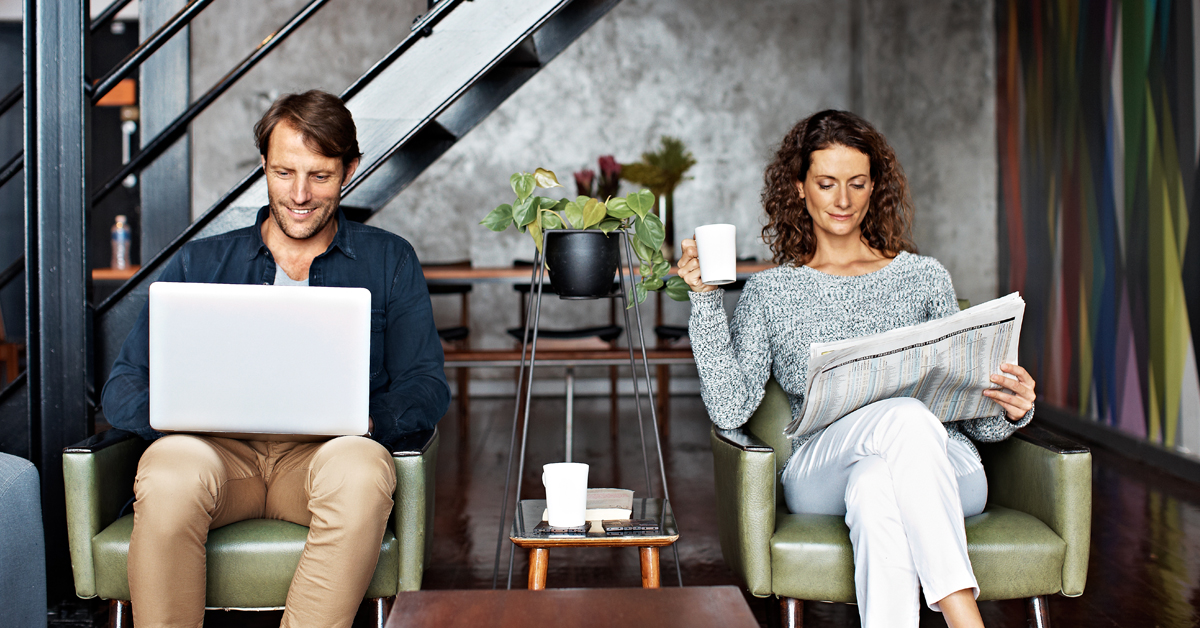 If you're wondering about the current state of print and digital audiences, the answer is now available in black-and-white. According to the recent, "Magazine Media 360° Brand Audience Report" from The Association of Magazine Media (MPA), the print and digital audiences saw their biggest increase in more than two years. In fact, the size of the print and digital audience rose 5.5% over the prior year. The report also revealed a 9.2% audience increase across print, web, mobile web, and video over the same month in 2015. As a result, today's print and digital audience has now soared to 1.9 billion. MediaPost shared a look at why print and digital audience increases will mean big business for both brands and publishers in the coming years.
Read Up on the Results
The report showed that 71% of brands experienced a rise in their print and digital audiences in 2015. This is extremely good news considering almost half of these brands saw their audiences increase by double digits in only a year's time. The rest of the brands analyzed reported a relatively flat rate of growth or saw their print and digital audience decrease by varying amounts. Overall, three times as many brands enjoyed an increase in their print and digital audiences, which is considered a sign of widespread industry growth.
The print section of the report's print and digital metric covers traditional print magazines. The digital segment contains data for both the electronic online versions of these magazines, as well as, mobile app versions of the magazines that are read on a smartphone or tablet.
The Magazines with the Greatest Viewing Volume
The report showed that the five magazine brands with the highest percentage of total audience growth in November 2016, compared to the prior year, were The New Yorker, followed by New York Magazine, Vanity Fair, Harper's Bazaar, and Marie Claire. And, the five magazine brands with the greatest total audience across print, web, video, and mobile web for the same timeframe included ESPN The Magazine, People, Forbes, Allrecipes, and Time.
Turning the Page on Mass Magazine Consumption
While print magazines continue to defy dire predictions and stay popular with brands and audiences, digital magazines are expected to gain greater audience acceptance in 2017. In fact, Publishing Executive named digital magazine growth as one of the leading industry trends for 2017.
One of the trends advancing the growth of digital magazines is the ever-increasing rise in mobile usage. This is because mobile now drives content consumption. With more people spending more time online via mobile devices, more and more digital magazine content is being consumed and demanded by audiences.
Another trend propelling digital magazine growth will be the availability of online subscriptions. Subscriptions are needed for magazines to survive because they provide additional revenue. Now that publishers are offering subscriptions for digital magazine access, they can increase their returns even more due to additional readership and increased advertising spots.
Now that print magazines are offering additional digital consumption opportunities, the rate of readership should only continue to increase.
Read all about what's new in media. Contact MDG.
MDG, a full-service advertising agency with offices in Boca Raton and New York, NY, is one of Florida's top branding firms. MDG's capabilities include print advertising, direct mail marketing, branding, logo design, creative, media buying and planning, radio and TV advertising, outdoor, newspaper, digital marketing, website design and development, online video advertising, infographic development, email marketing, video marketing, mobile marketing, content marketing, social media marketing, paid search marketing, and SEO. To learn about the latest trends in advertising and branding, contact MDG.