The Link Between Search And Social Media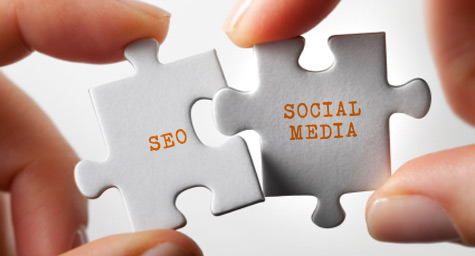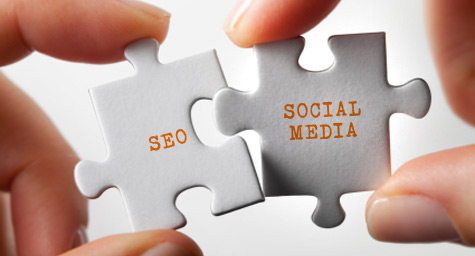 Social media has rapidly become the hottest trend in digital marketing as marketers increasingly realize the enormous reach, response, and cost-effectiveness it can provide. MarketingProfs.com reports that this shift toward social media has had a major impact on search engine optimization (SEO) and has led to the union of these powerful services.
Today, obtaining real SEO results requires the three components of an optimized website, relevant inbound links and a vibrant social media presence that promotes your brand image.
The recent rise of social networking sites has forced search engines to make significant changes as sites such as Facebook and Twitter have become real-time search engines on their own. In response, Google debuted real-time search in 2009, which includes news results and Twitter updates directly into search results, as well as universal search, which displays content from YouTube and similar networks in the search results.
In addition to its impact on search results, social media is also becoming an important indicator of relevance, which is key to an effective search strategy.
"We're now truly seeing the value of genuine social engagement when it comes to search," said Jeff Cohen, SEO strategist at MDG. "How people share and engage with content plays a vital role in its relevancy."
Just as important as on-site SEO methods are off-site optimization services such as link research and link building. Social media efforts such as blogging and engagement via social networks can have a major impact on the quantity and quality of links that can greatly benefit your site. To maximize the effect of social media on organic search rankings, be sure to post your articles on the major social media outlets, as well as establish a consistent presence on the social networks geared to your industry.
Conversely, search can also be the driver of social media performance by using keyword search and paid search to determine the direction of content development, as well as through the use of historical keyword trend data to be better positioned for seasonal rankings.
It's clear that both search and social media are necessary for effective digital marketing. Now, their convergence opens up many more opportunities for marketing success.
Read more about the convergence of search and social media.
MDG, a full-service Florida advertising agency with offices in Boca Raton and New York, NY, specializes in developing targeted interactive marketing solutions, exceptional creative executions and solid branding and media buying strategies. Our core capabilities include print advertising, branding, logo design, creative, digital marketing, media planning and buying, TV and radio advertising, customer relationship management, loyalty programs, public relations, Web design and development, email marketing, social media marketing and SEO. View MDG's creative marketing portfolio.