The Must-Have Guide to Marketing in 2017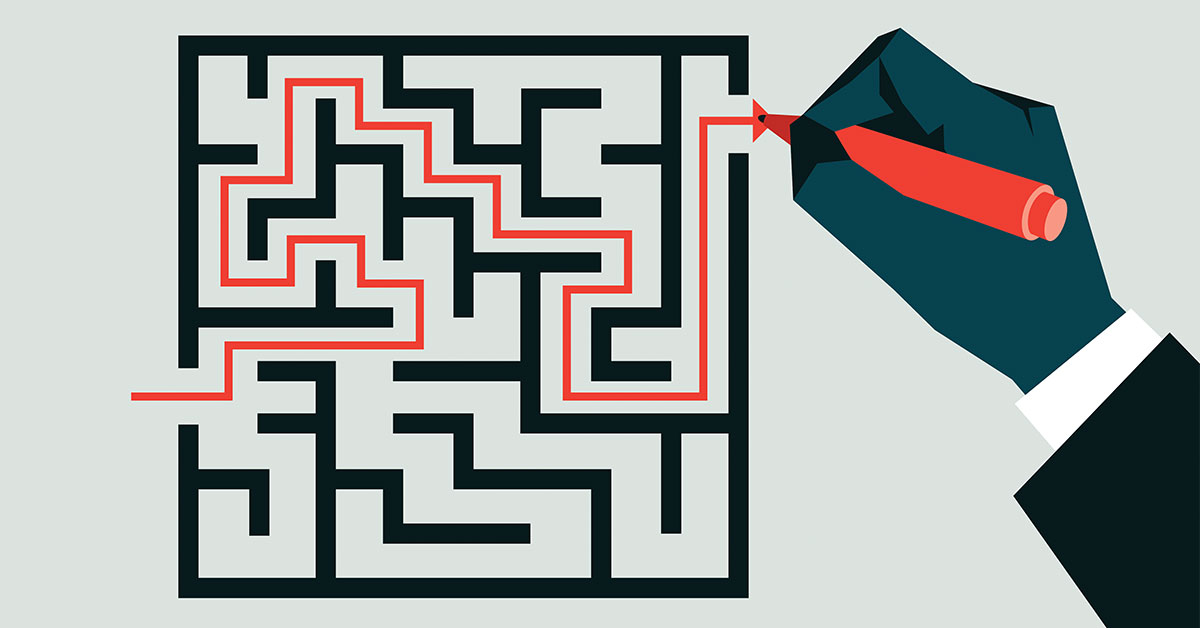 Too many marketers do the same things year after year and get the same results instead of implementing new strategies to increase their reach, standing, and revenue. But, in 2017 marketers can no longer afford to rely on their usual marketing methods. It's time to start doing things differently and exploring uncharted channels and directions. For some helpful hints on breaking out of a frustrating marketing rut, the Association of Internet Research Specialists (AIRS) offered a few savvy strategies to maximize the success of your 2017 marketing plan.
How to Navigate the Marketing Maze
Marketing has completely changed in recent years, which has led to the need for a 360-degree view of marketing that includes digital, social media, content marketing, direct marketing, web analytics, PR, and print or online advertising. Companies unskilled in any of these practices should hire an experienced outside marketing consultant to provide recommendations or to help with implementation.
And when it comes to how much to spend on marketing, experts advise spending as much as a business can afford, but never less than the previous year. For companies whose revenue is less than $5 million USD per year, the U.S. Small Business Administration suggests spending around 8% of gross revenue, while other pundits recommend spending as much as 13% because marketing offers so much profit potential.
4 Main Marketing Channels to Consider
1. Content Marketing
Content marketing has become a top priority within online marketing. In fact, the Content Marketing Institute found that 88% of B2B and 76% of B2C organizations use this marketing approach. Essentially, content marketing is a strategic marketing method used to develop and disburse useful, relevant, and compelling content. The goal is to engage and retain a targeted audience and drive lucrative action.
2. Search Engine Optimization and Marketing
Did you know that search engine optimization is one of the most effective marketing tools for boosting a company's online visibility? According to SearchLand.com, a recent survey by Fleishman-Hillard and Harris Interactive found that 89% of consumers used search engines to make their buying decisions. In fact, a full 50% of businesses engaging in digital marketing may be missing out on opportunities because they've failed to develop a digital strategy or plan.
3. Email Marketing
Email marketing has proven both its power and "staying power" despite newer marketing methods, an overload of emails, strong spam filters, and unsubscribe ease. Research shows that email marketing is the most effective marketing method after search marketing & SEO. Forbes magazine found that email strategies have a 16% customer acquisition rate, which is far superior to Facebook's less than 1% rate.
4. Video Marketing
Marketers shouldn't overlook video marketing since more and more consumers now prefer to view media on their computers and mobile devices than on traditional TVs. This trend is especially popular with younger consumers who were raised on digital devices. In fact, marketing experts predict that video will soon represent 69% of consumer web traffic in the near future. As a result, Audience Bloom reported that 64% of marketers expect to make video a substantial part of their marketing strategies. And, it's important to remember that video marketing includes both video advertising and the production of video content that can be displayed on social media channels, the company's website, and via email.
Follow what's new in digital marketing. Contact MDG.
MDG, a full-service advertising agency with offices in Boca Raton and New York, NY, is one of Florida's top branding firms. MDG's capabilities include print advertising, direct mail marketing, branding, logo design, creative, media buying and planning, radio and TV advertising, outdoor, newspaper, digital marketing, website design and development, online video advertising, infographic development, email marketing, video marketing, mobile marketing, content marketing, social media marketing, paid search marketing, and SEO. To learn about the latest trends in advertising and branding, contact MDG.