The New York Times Investigates Stopping Ad-Blocking Software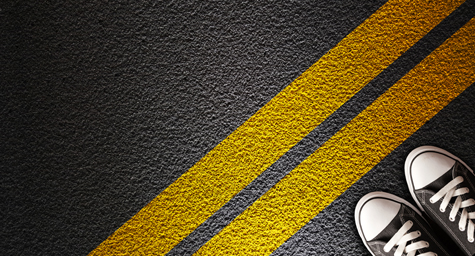 The New York Times is making news by fighting ad blockers on its digital edition. As a result, some of its digital readers can no longer access the website unless they disable their ad-blocking software. The legendary newspaper is only one of many digital news operations fighting the rise of ad blockers. Read what Buzzfeed.com uncovered about how the paper is trying to put ad blockers on the chopping block.
Now when some subscribers and visitors log on to The New York Times digital website, they're greeted with a pop-up that states, "We can't go on like this. Please disable your ad blocker to view our site." While the paper claims it's just experimenting with stopping ad blocking among a small section of its audience, they're strongly considering a technical solution for stopping the emergence of ad blockers. In fact, the paper is encouraging readers using ad blockers to disable them so these ads can appear.
According to the Times, covering and creating quality news comes at a price and digital ad revenue eases the enormous burden on their budgets. In fact, the paper asserts that online ads are essential for funding their operations.
But the Times isn't the only paper that has shown its scorn for ad blockers. Other digital newspaper websites have taken different actions to deter ad-blocking behavior, from discreet appeals, to charging for articles, to directly blocking active ad blockers.
While the Times is still in testing mode, its current actions against ad blockers show how serious it is about the value of digital ads.
Read all about the latest in digital marketing. Contact MDG.
MDG, a full-service advertising agency with offices in Boca Raton and New York, NY, is one of Florida's top branding firms. MDG's capabilities include print advertising, direct mail marketing, branding, logo design, creative, media buying and planning, radio and TV advertising, outdoor, newspaper, digital marketing, website design and development, online video advertising, infographic development, email marketing, video marketing, mobile marketing, content marketing, social media marketing, paid search marketing, and SEO. To learn about the latest trends in advertising and branding, contact MDG.