The New York Times' Plan to Save Banner Ads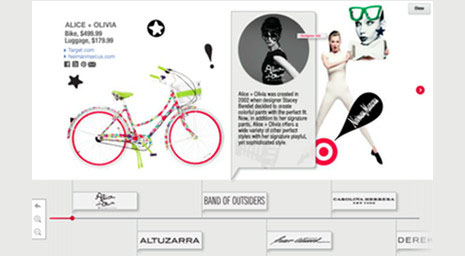 Many of today's publications are facing a digital dilemma involving the use of banner ads. As new computer-centric methods of buying discrete audiences have gained the favor of advertisers, banner ads are rapidly losing their appeal in the display ad market. Yet unlike other publications that are distancing themselves from banner ads, The New York Times is trying to save them by reinventing these advertising formats with the new technology used in its innovative "Snow Fall" interactive feature. Digiday.com reported on how the major newspaper is trying to rescue and revamp banner ads as a way to distinguish itself in the digital marketing arena.
The effort is being spearheaded by the newspaper's Idea Lab, an offshoot of their R&D lab. This creative lab was designed to develop new technologies that allow brands and advertising agencies to convey their messages through engaging visual storytelling.
The Idea Lab has already created more than 20 novel ad products for major brands featuring unique interactive elements never seen and not possible on mass-produced standard display ads. These ads have typically been created for a niche audience and allow the brand to target a specific market in a more creative and engaging way.
As a result of the newspaper's efforts to evolve the banner ad into a more targeted vehicle, their digital ad revenue has been steadily increasing and now accounts for nearly a quarter of the company's ad revenue. This is a welcome change after the company reported an 8.9 percent loss of print and digital ad revenue in the third quarter of 2012.
Both media and marketers have embraced the newspaper's innovation as they are always seeking newer and better ways to communicate with consumers in today's rapidly evolving digital marketing arena.
"They realized they have a bright shiny jewel there, and becoming a lot more comfortable having advertisers participate in those kinds of programs," said Barry Lowenthal, president of The Media Kitchen. "I'd love to see more publications do those kinds of things."
While the company's focus on saving the banner ad is commendable, their efforts are also driven by the desire to stand out from other publishers at a time when many are blurring the lines between advertising and editorial. In contrast, The New York Times wants to protect and uphold the integrity of its news content.
The company doesn't plan to stop running standard banner ads anytime soon, but is hopeful that their Idea Lab will deliver some premium complements that cannot be found on ad exchanges. If their initial ad products are any indication, then The New York Times should have no problem positioning itself as a unique and valuable choice for advertisers seeking to stand out online.
To incorporate the latest technology and innovation into your digital marketing strategy, contact MDG today at 561-338-7797 or visit www.mdgsolutions.com.
MDG, with offices in Boca Raton and New York, NY, is a full-service advertising agency and one of Florida's top digital marketing companies. MDG specializes in developing targeted Internet marketing solutions, exceptional creative executions, and solid branding and media-buying strategies that give clients a competitive advantage. Our core capabilities include print advertising, branding, logo design, creative, digital marketing, media planning and buying, radio and TV advertising, Web design and development, email marketing, social media marketing, and SEO. View MDG's creative marketing portfolio.
Read more at Digiday.com.