The One Diverse Quality Americans Want More of in Ads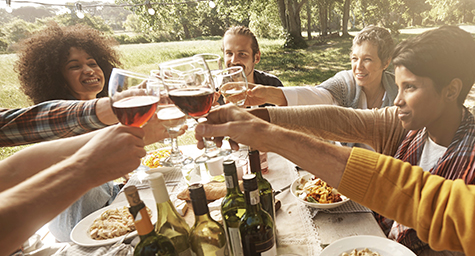 American families are more diverse than ever today and they want to see this family diversity more often in ads. This all-inclusive attitude was found in a recent study by BabyCenter and market research company YouGov. The study showed that 80% of parents appreciate seeing diverse families in all kinds of advertisements. Proving this perspective, 66% of respondents said that a major factor in their purchasing decisions was whether brands demonstrated a respect for diverse family dynamics. CNBC.com featured more on this desire for diversity in ads.
New Views of American Families
Today, 40% of families defined themselves as modern, such as non-married parents, single-parent households, interracial relationships, LGBTQ parents, and households with stay-at-home dads. As a result, diversity in families is gaining more acceptance, especially among Millennial parents who are exceptionally open to interracial and LGBT families. After all:
About 40% of Millennial parents were more likely to purchase products from brands that showcased diverse families in their advertising.
70% had declined buying products from brands that weren't open to diversity.
Controversy is Still Aired
While acceptance for diversity is growing, not all families share this perspective. This has led to controversy when diverse families are shown in ad campaigns. While this negativity is only expressed by a minority, social media and the press allow them to vocalize their views.
The risk of a controversial backlash has prevented many brands from presenting diverse family dynamics in ads. Yet marketers are starting to see that it's impossible to please everybody and that the risk is often rewarded with a positive response.
With open-minded young people becoming the core customers of today and tomorrow, the advertising industry is realizing that they must embrace this market's acceptance for diversity to relate and resonate with them.
Diversity in families has become the new norm, so advertisers need to respect and reflect this new attitude in their ads.
Tune into what's new in advertising. Contact MDG.
MDG, a full-service advertising agency with offices in Boca Raton and New York, NY, is one of Florida's top branding firms. MDG's capabilities include print advertising, direct mail marketing, branding, logo design, creative, media buying and planning, radio and TV advertising, outdoor, newspaper, digital marketing, website design and development, online video advertising, infographic development, email marketing, video marketing, mobile marketing, content marketing, social media marketing, paid search marketing, and SEO. To learn about the latest trends in advertising and branding, contact MDG.