The Path To A More Private Social Networking Experience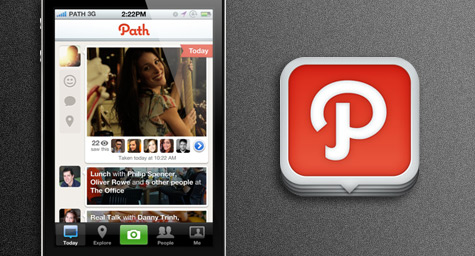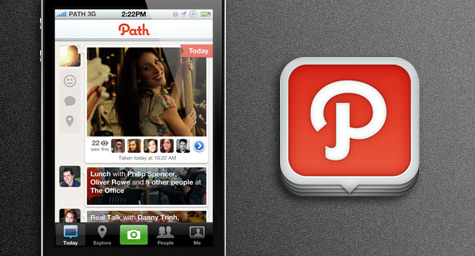 The New York Times reports that social networkers can now share their messages, photos and videos with a smaller group of people through a new social networking service called Path. Designed as an alternative for people that don't want to share everything with every Facebook friend, Path limits friend groups to 50 to allow users to connect with a handful of friends in a private group. Path is one of the new group of social start-ups that includes Frenzy, GroupMe, Rally Up and Bubbla who have turned the desire for privacy into a top social media strategy.
While these private sharing start-ups pose no real threat to Facebook or Twitter, they offer the intimacy of offline social relationships and simplify more personal tasks.
In response, Facebook has addressed the privacy preferences of its users with the debut of Groups, which allows sharing with subsets of Facebook friends, as well as its recent acquisition of Beluga, a start-up for sharing photos and messages privately with small groups.
"We realized there wasn't a way to share with these groups of people that were already established in your real life — family, book club members, a sports team," said Peter Deng, director of product for Facebook Groups. "It's one of the fastest-growing products within Facebook. Usage has been pretty phenomenal."
Google is also busy creating tools for sharing with smaller groups of people. The search engine giant recently bought Slide, a maker of social networking apps that just released an iPhone app called Disco for texting with small groups.
There's no doubt that smaller social networking circles hold a strong appeal for many people concerned with their privacy. To date, hundreds of thousands of users have signed up for Path, sharing more than five million photos and videos. Most of their groups include far fewer than the 50 friends allowed.
"The larger social networks have certainly become more loose-tie networks of acquaintances," said Mo Koyfman, an investor at Spark Capital who follows social media trends. "But the way we communicate with acquaintances is very different from how we communicate with friends."
MDG, a full-service Florida advertising agency with offices in Boca Raton and New York, NY, specializes in developing targeted Internet marketing solutions, exceptional creative executions and solid branding and media buying strategies that give clients a competitive advantage. Our core capabilities include print advertising, branding, logo design, creative, digital marketing, media planning and buying, TV and radio advertising, customer relationship management, loyalty programs, public relations, Web design and development, email marketing, social media marketing and SEO. View MDG's creative marketing portfolio.