The Pet Peeve: Official Mascot of Business Travelers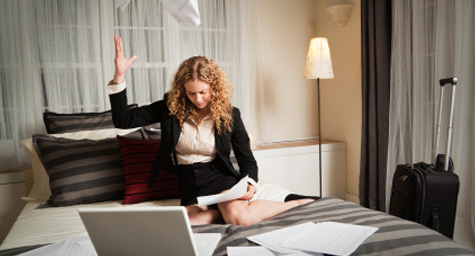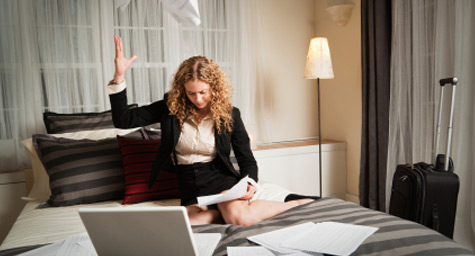 Business travelers are all too familiar with the hassles and headaches of frequent travel. From unresponsive staff to unintended delays, each traveler has their particular pet peeves related to the travel experience. In hospitality marketing, it's essential to address these issues whether they're specifically relevant to your brand, or creatively used as a marketing platform to position your brand as the alternative to such annoyances. To gain a greater understanding of what bothers and benefits business travelers, MediaPost.com offered the following insight on developing a strategy that addresses these travel troubles.
1. Get a Peek at Their Perspective – In order to understand a traveler's pet peeves, it's essential to stand in their shoes and experience what's causing them problems. Get familiar with the travel environment by regularly visiting the properties that customers frequent. Disguise yourself as a customer and see how your brand responds to their needs. Only then can you realize the source of their stress.
2. Concentrate on the Consumer More Than the Company – Rather than waste marketing dollars and communication resources touting what a brand has done, focus on promoting what the brand is doing for the consumer. Take a customer-centric approach to every aspect of marketing. Make the message about plans or progress designed to please the traveler and enhance their personal travel experience.
3. Be Aware of Body Language – Body language makes it simple to spot an irritated customer, so brands must train their staff to recognize these signs and teach them skills to remedy the situation. With the rise of social media, angry travelers can easily use their smartphones to vent their emotions and experiences to thousands, so make sure staff is able to alleviate a problem before it goes viral.
4. Promote Your Pet Peeve-Fighting Focus – With increasing competition for the business of frequent travelers, brands must take advantage of every opportunity to promote how they're improving the travel experience to satisfy the customer. Develop creative promotions and eye-catching marketing that shows how the brand is trying hard to make travel easier.
5. Become Fee-Free – Travelers have become fed up with airlines charging fees for every possible service. Brands that do away with such frivolous fees will find instant appreciation from exasperated travelers. Southwest is one company that has eliminated fees for bags and this small gesture shows they care more about the customer than the cost.
There will always be some pet peeves associated with business travel, yet it's possible to turn these obstacles into marketing opportunities to distinguish your brand as a friend to frequent business travelers.
To learn more about the latest trends in hospitality marketing, contact MDG today at 561-338-7797 or visit www.mdgsolutions.com.
Read more at MediaPost.com.