The Real Value of Big Data in Real-Time Marketing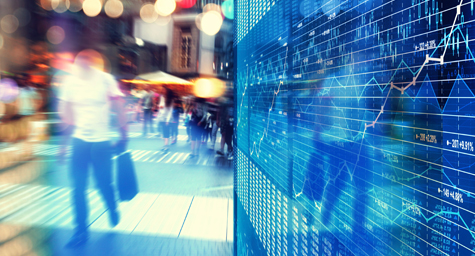 Right now, real-time marketing is having its moment as the way to reach consumers at just the right moment. Today's real-time analytics has made it simple for brands to reach consumers with relevant, timely messages before the competition does. And thanks to Big Data, real-time marketing has gotten more responsive and rapid than ever. To see why Big Data is making such a big impact on real-time marketing, MarketingTechBlog.com posted the digital details.
While traditional marketing was based on a pre-determined schedule of strategies and a mass-market mentality, real-time marketing revolves around connecting with consumers by their personal behavior, location, demands, and desires. Another benefit of real-time marketing is how it allows for maximum personalization in every communication.
And with the addition of the customer insight and information provided by Big Data, brands are better able to act and react in accordance with customers' needs. Big Data lets brands tap into a customer's personal patterns and preferences in order to craft messages that make the most personal impact. And Big Data also enables brands to anticipate customers' wants and needs, and then market to them at just the right times.
A prime example of real-time marketing was Oreo's savvy use of the blackout during the 2013 Super Bowl. The cookie brand instantly responded to the power outage by pushing out a Twitter ad mere minutes after, which cleverly stated, "You can still dunk in the dark."
Another way that a brand can leverage real-time analytics is by tracking buyers' patterns and preferences, and then responding with messages targeted to their needs. Target is one company that uses prior purchasing habits to identify life changes. This data allows the brand to send relevant product promotions and discounts directly to the customers that need them.
Similarly, online retailers like Amazon are tapping real-time data to estimate when buyers need refills on certain products. The technology prompts them to send targeted reminders to bring buyers back on a regular basis.
Right now, marketers need to focus on attaining more Big Data. That's because collecting more data can help marketers make their real-time messages much more targeted and personalized to prompt a really big response.
Keep up with the latest trends in real-time marketing. Contact MDG.
MDG, a full-service advertising agency with offices in Boca Raton and New York, NY, is one of Florida's top branding firms. MDG's capabilities include print advertising, direct mail marketing, branding, logo design, creative, media buying and planning, radio and TV advertising, outdoor, newspaper, digital marketing, website design and development, online video advertising, infographic development, email marketing, video marketing, mobile marketing, content marketing, social media marketing, paid search marketing, and SEO. To learn about the latest trends in advertising and branding, contact MDG.