The Ritz-Carlton Makes Room for User-Generated Content on its Website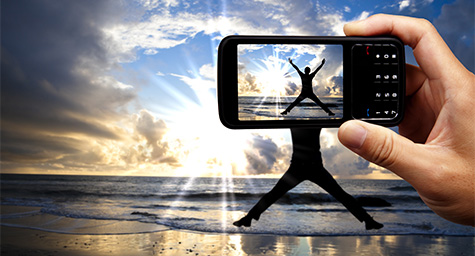 Today, social media travels along with guests on their vacations and allows them to share moments from their getaway with people who are far away. After seeing the abundance of social posts left by guests all over the Web, The Ritz-Carlton has created a central social media hub on their website called "Your Memories" to accommodate all social posts tagged with the #RCMemories hashtag. This will allow Ritz-Carlton guests to share photo mementos from their stays and view the images of other guests in a single space while building a bond of community. It will also lead to more social media exposure for the luxury hotel brand. To see how The Ritz-Carlton is welcoming this user-generating content, LuxuryDaily.com offered a sweeping view.
"We noticed that our guests were using #RCMemories so often but only our team was seeing all of it," said Clayton Ruebensaal, vice president of marketing at The Ritz-Carlton, Washington. "We saw a tremendous opportunity to republish this content, as much for how well it showcases The Ritz-Carlton brand as for how it showcases the world of travel."
The Ritz-Carlton launched their on-site social media center last year after realizing that guests had posted enough content to Twitter and Instagram under the #RCMemories hashtag to assemble an ample montage. They transferred this user-generated content to their hub and designed the display to allow images to be rotated and moved around.
The hotel's hope was that the hub would be so compelling and contagious that it would inspire other guests to post their own experiences for the sheer joy of sharing their memories, without the promotional prompts of prizes.
Guests can contribute content to the "Your Memories" montage by uploading it directly to the page or posting it to social media with the #RCMemories hashtag. The brand can then review the content to make sure that it reflects and respects their values.
Once posted, people who view the content collage can share the images on their own Facebook, Twitter, and Sina Weibo pages.
Now, The Ritz-Carlton is striving to increase interaction and discovery of this social media center with some creative ideas for content contributions. The brand recently encouraged its fans to submit "Six Word Wows" which conveyed their personal brand-related experiences in only six words. These submissions were then shared via various social media networks and linked back to their back-stories in the "Your Memories" montage.
This social media strategy is already proving successful with the #RCMemories hashtag averaging more than 500 hits a day and approaching 500,000 total users. The hotel is hoping that guests make posting their memories into a part of each visit.
The Ritz-Carlton is one of many major brands realizing that user-generated content can greatly benefit brands by bringing consumers' views and voices into their digital presence. It can also hold a wealth of worthwhile material that resonates with consumers on a personal level and gives them a sense of community. Most importantly, this user-generate content can turn new consumers into loyal brand fans.
Learn how user-generated content can boost your hotel's social media marketing success. Contact MDG.
MDG, a full-service advertising agency with offices in Boca Raton and New York, NY, is one of Florida's top hotel marketing companies and branding firms. MDG's core capabilities include advertising, branding, logo design, creative, infographic development, digital marketing, creative media planning and buying, radio and TV advertising, Web design and development, email marketing, content marketing, social media marketing, and SEO. To stay on top of the latest trends in hotel marketing and advertising, contact MDG.