The Seven Ps of Customer Retention Marketing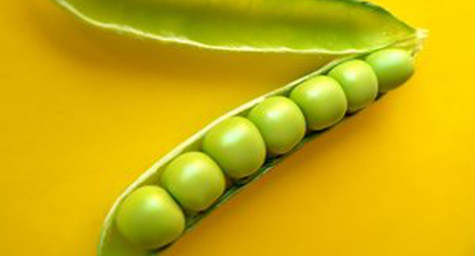 While customer acquisition has always been a main priority in marketing, today's focus has shifted to customer retention. Today's companies are discovering that building direct relationships with customers is essential to keeping their business. As a result, customer retention has rapidly risen to the top of marketers' minds and become just as essential as customer acquisition. Fortunately, the seven Ps of marketing apply perfectly to customer retention and MediaPost.com has outlined precisely how they are relevant to retention.
1. People – As the focus of any customer retention marketing strategy, building relationships with people is the key to keeping their business. Today's consumers want to know that companies actually care about them, so strive to listen, learn, and let them know that their satisfaction matters. Continually express how the company wants to develop direct and lasting relationships with them and they'll reward you with their business.
2. Products – No amount of marketing will attract customers if the product doesn't meet their needs, yet if the product is well targeted and well developed, then success should follow. Maximize customer retention by designing high-quality products and services that offer both immediate and long-term value, and then package them to convey their appeal to the audience.
3. Placement – The marketplace has rapidly expanded beyond physical locations onto the Internet. Online has become an extremely valuable venue for communicating with customers and offering up-sells via direct message precisely when they visit the company's website. Just as in-store promotions can retain customers in physical locations, contacting them in a similar digital context can achieve customer retention in the online arena.
4. Pricing – Customers will stick by a company if they feel they're getting fair prices and worthwhile deals. Now more than ever, it's the company's responsibility to price their products competitively and continuously provide promotions in order to keep customers from straying to competitors.
5. Promotions – Retaining customers requires different promotions than attracting them. Current customers have provided the company with a wealth of personal information that can be leveraged into more customized and relevant promotions.
Rather than spamming customers with generic mass-market messages, develop targeted emails that are personalized to their particular shopping behaviors.
6. Process – A company is built on the processes it practices, so take a customer-focused approach to conducting business. Make an effort to discover what customers want and need from the company by engaging them via social media and continually communicating with them to gauge their satisfaction.
7. Position – Customers need to understand who the company is, so clearly and continually convey the nature of the business and its benefits. This will position the company in the right way in the minds of customers. Beyond simply stating these business basics, show them through the company's actions by creating quality products, developing smart processes, and striving for their satisfaction.
By applying these seven customer retention marketing strategies, customers will want to keep coming back to the company and will ultimately stay loyal for the long-term.
To learn how to improve results with creative customer retention marketing strategies, contact MDG today at 561-338-7797 or visit  www.mdgsolutions.com.
At MDG, a full-service Florida advertising firm with offices in Boca Raton and New York, NY, our 360° marketing approach uses just the right mix of traditional and online media to reach your marketing goals. While some industries may fare better in print and others online, we strive to create a balanced approach where digital and traditional marketing efforts support each other and your marketing message is tailored to the medium. To leverage the latest customer retention marketing trends, contact MDG today at 561-338-7797 or visit www.mdgsolutions.com.
Read more at MarketingProfs.com.