The Small-Business Owner's Local Search Survival Guide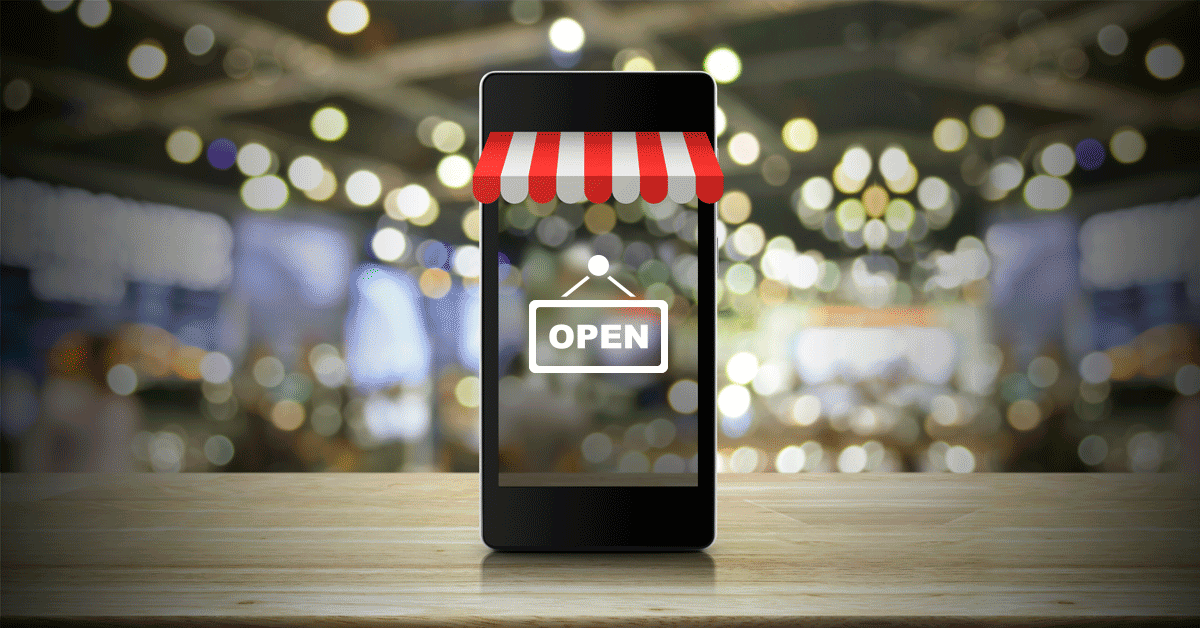 The inevitability of change in Google's local results is something every local business needs to embrace. Over the past six years, local business owners have endured transition in everything related to local search—including the enigmatic transition from Google Places to Google My Business, as well as the somewhat ominous Pigeon & Possum updates. To succeed in local search today, business owners need to be more adaptive than ever before. Like it or not, local search dominance is the cornerstone of building a successful local business.
For new local business owners, vying for online visibility has never been more difficult. In addition to needing an engaging, professionally built, mobile friendly website, a business owner must have a vibrant social media presence (or, at the minimum, a regularly utilized Facebook business page, Instagram account, and Twitter account), a listing in various review sites (Yelp, TripAdvisor), and a finely tuned Google My Business profile. Orchestrating and maintaining brand consistency across these properties is a complex endeavor, to say the least. To make matters more complicated, simply having these assets isn't enough—they must be properly and efficiently utilized to increase the likelihood of standing out in a competitive landscape.
To that point, earning prominent organic positions and coveted "local pack" rankings is essential to building traffic and acquiring visibility in a competitive marketplace. Organic positioning at the local level simply can't be realized without building links and local citations. The bottom line is that a full-spectrum approach to local search marketing is essential to building online visibility in a competitive industry, and especially in a densely populated geography.
So where to start? What's the path to success? How can you, the local business owner, take advantage of all the local search opportunities available? Follow these tips and avoid anonymity in your community:
Adapt your website for local search success
Claim your business profiles and uniting accounts
Get involved with Google
Leverage localized SEM
Make it easy to contact your business
Learn to improve what you can measure
Adapt Your Website for Local Search Success 
Odds are when you invested in a website for your business, you recognized the need to communicate effectively with your target audience. While the world at large may be concerned with your Facebook updates, tweets, and hashtags, the reality is that your website is still the central hub for your business. It's the brand platform on which you'll be judged and is a critical asset that can make or break you in local results.
Think about it from a consumer perspective: a professional, engaging, and compelling website experience says more about the pedigree of your business than almost any other digital asset. A poorly constructed, graphically laughable, and mobile-clumsy browsing experience can degrade the perception of any business, no matter the size and scale. Did you know that Google is able to measure how users interact with your website in a local context, and analyze the effectiveness of your website's information in satisfying a user's query? There's a complex process that powers this evaluation, but at the most basic level, it's imperative to provide your audience with a website that uniquely positions you within the community. This is even more difficult for businesses with a large number of similar businesses in a limited geography, which offer identical services without much difference in value proposition (i.e., accountants, lawyers, plumbers, mechanics, locksmiths and, particularly, dentists).
To really stand out and emphasize your local heritage, include geographically relevant content, graphics, and references. Link out to local organizations and establishments that are relevant to your industry. Join or subscribe to local clubs or associations that not only are established in the community, but which also maintain a web presence and are willing to link to you. Be sure to include location information about your business in a prominent area of the website and, most importantly, link out from your website to your Google My Business profile (as well as other profiles for your business, such as TripAdvisor and Yelp).
Google is able to detect local relevance based on your domain's link profile and tangible business listing information (such as occupational licenses, professional memberships, and affiliations with local organizations).  Enhancing your website to exude local relevance can have a profoundly positive impact within localized search results and local pack listings.
Claim Your Profiles and Unite Accounts
This is easier than it used to be because of a variety of automated tools, like Yext or Localeze, which can help you claim and populate your company profiles across all the major review and local listing websites. The local search ecosystem is diverse and broad, making consistency critical in the context of NAP data. Ensuring that your business's physical address, phone number, and website address are accurately documented can provide a substantial boost in visibility, as Google works to figure out who you are, what you do, and where you're located. Tools like Moz Local are exceptional for measuring the consistency and comprehensiveness of your "local reach," providing the opportunity to benchmark and improve your web presence over time.
In addition to establishing profiles with consistent NAP data, it's important to "link" these profiles together (within reason). If a listing provides the opportunity to include links to indexed social profiles (such as Facebook business pages or Yelp pages), it's a smart idea to ensure that those resources are fully utilized. Google will ultimately develop an impression of those relationships, and a business that has a well-established digital footprint has a stronger chance of outperforming the competition in local search results. In some instances, links from listing websites can be treated or perceived as local citations, which are validated local search ranking factors.
Get Involved with Google
Claiming and optimizing your Google My Business page is the quintessential step toward local search success. While not as cumbersome or intricate to navigate as its predecessors, Google My Business is the fundamental online profile you need to own and maintain. Considering that nearly 60% of all searches are now conducted on mobile devices—and 56% of those searches have local intent—you'd better embrace the fact that local pack listings—and the first reviews potential customers will see—hail from the Google my Business listing you maintain.
Taking the time to set up and enhance your GMB profile is one of the strongest investments you can make in your local business.  Be sure to properly categorize what your business is, when it's open, how to contact, where it's located, and include a variety of photographs that professionally represent your establishment. As reviews begin to populate, and users upload their own photos about your business, it's important that a professional foundation for your GMB profile remain intact.
Speaking of reviews—earning as many as possible is one of—if not the most important—proactive endeavor local business owners should undertake. While Google is clear that you can't directly pay or incentivize users to leave reviews, you can absolutely ask for reviews and follow up accordingly.
Asking customers for reviews on Google goes a long way—as many as 7 out of 10 consumers will leave a review for a business if they're asked to do so. Asking for their email address, or leaving a container out for business cards to receive special promotions, are surefire ways to establish a line of communication. Follow-up is key. There's no harm in sending your satisfied customers an email with a link to your GMB page, or a search result for your brand, with a request for a review. Most local business patrons will read up to 10 reviews before choosing one business over another, particularly if those patrons are using their phones for research.
Leverage Localized SEM
Google ads are pervasive on desktop and mobile search results. As a local business, not leveraging Google AdWords is about as smart as hanging the "Sorry, we're closed" sign in the front window and keeping the doors locked during business hours. Google search network ads have the ability to generate awareness, drive action (free phone calls!), and competitively position your business among direct rivals.
For a relatively small investment, it's possible to engage a specific audience where and when they're searching for the products or services you provide. Google has taken great strides to make their ad technology particularly functional for small businesses, effectively delivering the most cost-effective and measurable marketing platform available to small business owners today. The newly expanded text ad format provides advertisers with a mobile-friendly format that can make for some exceptionally crafty calls to action in local results.
The good news is that Google has made a tremendous push the past three years to bring more local businesses into its advertising program. Google wants your local business to succeed, which is why they provide free implementation support and myriad easy-to-use advertising options, such as AdWords Express (which places additional emphasis on local markets).
For as little as $500 a month (there actually isn't a minimum budget), local businesses can position search network ads in specific geographies where consumers are searching for products and services—this often is a "high intent" audience that's ready to take action. Localized AdWords campaigns are cost-effective and controllable marketing solutions that can be quantified in the context of return on ad spend.
In an effort to provide more value to local businesses using the AdWords platform, new ad extensions are constantly being introduced to specifically aid local businesses in building awareness and incentivizing potential customers to visit brick-and-mortar locations. Google recently introduced new metrics to AdWords, which help to measure in-store visits following engagement with an ad. That's tangible, measurable ROI in the context of foot traffic—something no other marketing platform can deliver.
Make It Easy to Contact Your Business
Don't be that business—you know, the one without the phone number on the homepage of the website, or in the local business profiles, or on various social media profiles. Statistically, most people will discover your business on a smartphone, with the intent of contacting you directly or getting directions to where your business is located. It's critical to make phone number and address information (think driving directions) visible—and also clickable. The more contact options you provide for your business, the better, but that must be tempered with professionalism.
You can't digitally scream at potential customers to call or contact you. Being overbearing about "getting in touch" or "calling now" will likely turn people away. Make it easy to get in touch with your business, but never force or require your audience to take action. Make it convenient, even worthwhile (discounts, incentives, special offers), for people to get in touch at their leisure.
On the opposite end of the spectrum, if you offer a service that people tend to need during a stressful situation (i.e., emergency plumber, DUI lawyer, urgent care center, emergency dentist), you must ensure that your business makes it easy to quickly identify the BEST way to contact your business for immediate support. Think about it logically: if someone is using their smartphone to find your business on demand, there's a strong chance they'll use that very same smartphone to contact you directly.
Learn to Improve What You Can Measure
As if running a local business weren't tough enough without needing an additional level of data and statistics—the only way to build a successful web presence is to measure how effectively you're engaging a target audience. Tracking phone calls, emails, reviews, and even check-ins can help to define marketing ROI. More sophisticated tools, like Google Analytics, can help to clarify where your customers are coming from, how they're contacting you, and whether they're coming back for more. A critical task is defining key performance indicators (KPIs), which are helpful in quantifying the effectiveness of your business's presence in local search.
Consider, for example, what action you want a customer to perform. Do you want your customer to call your business? Do you want your customer to register for an event online? Make a reservation? Buy a product available for local delivery? These are all examples of actions that can be measured using what Google refers to as "goals" and "conversions." Understanding how consumer behavior online translates to sales, visits, or equally valuable actions is the cornerstone of defining marketing ROI—this is particularly important for local business owners who typically have limited advertising budgets.
Google Analytics, the mainstay marketing measurement platform, provides the functionality and versatility most local business owners need to quantify their visibility, but also their customers' behavior (this is immensely important for local businesses that take payments online). Google My Business, as another example, provides visibility statistics at a granular level, providing insights into how many search users requested driving directions or made phone calls directly from your profile page.
If phone call measurement is important to you, tools like Grasshopper and DialogTech provide expansive call-tracking solutions that meticulously quantify how consumer behavior manifests as phone calls to your business.
The bottom line? Having some level of measurement supporting your local business marketing efforts, particularly in the context of search, is a fundamental step toward becoming more profitable. If you're unable to quantify how your web presence is growing, how your marketing investment is translating to a larger customer base (or increased sales, or how well you're performing in relation to the competition), you're gambling on guesswork to measure growth. That's not a wise business strategy, no matter how you look at it.
Prepare for the Future of Local Search Marketing
If there's one thing you can depend on when it comes to local search marketing, it's perpetual change. Advertising and marketing technology will not stop evolving to support the demands of a mobile-dependent audience with an insatiable appetite for socially influenced information. Search has become a fundamental utility that consumers rely on to formulate opinions, acquire logistical information (i.e., driving directions), and validate their purchase decisions.
To compete effectively in a localized search result, it's imperative to know the market, but also to understand how to best engage a target audience. Consider and factor in consumer intent as you work to build an enduring web presence—think critically about how your business satisfies a particular need in a particular area.
Reiterate the value proposition that makes your local business unique, through written and graphical content. Most importantly, leverage multiple channels in tandem—relying too heavily on social will leave your business lacking in search. Conversely, relying to heavily on search will leave your business lacking personality and social influence. The future of local search will largely be dictated by the needs of the consumers you serve. Focus on making it easy for your audience to find and engage with your business, and with attention to detail in creating a compelling web presence, the rest will fall into place.
Implement the latest trends in local search marketing. Contact MDG today at 561-338-7797 or visit www.mdgsolutions.com.
MDG, a full-service advertising agency with offices in Boca Raton and New York, NY, is one of Florida's top branding firms. MDG's capabilities include print advertising, direct mail marketing, branding, logo design, creative, media buying and planning, radio and TV advertising, outdoor, newspaper, digital marketing, website design and development, online video advertising, infographic development, email marketing, video marketing, mobile marketing, content marketing, social media marketing, paid search marketing, and SEO. To learn about the latest trends in advertising and branding, contact MDG today at 561-338-7797 or visit www.mdgsolutions.com.