The Social Button Your Travel Website Needs Now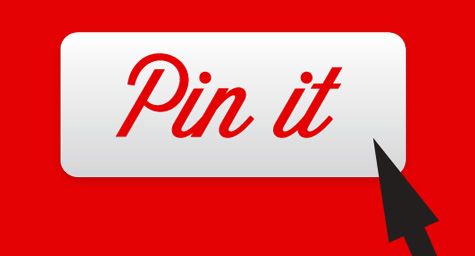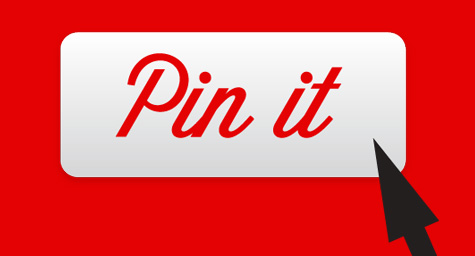 With the ever-increasing competition for travelers' time and dollars, travel websites need to distinguish themselves in order to drive traffic to both their virtual and physical properties. Fortunately, this can be accomplished quickly and easily with a single social media button that has proven its ability to drive enormous referral traffic and generate thousands of leads, yet is not currently featured on any other major travel or hospitality website. MediaPost.com provided pointers on adding this powerful social media button from Pinterest.
1. Play Around on Pinterest – Any new website takes time to understand, so you need to explore the site to get a solid grasp on the popularity and potential of this "pinning" phenomenon. Ask a friend with access to invite you to join, since it's still in the invitation-only stage.
2. Put a Pinterest Button on All Your Online Offerings – Make Pinterest a part of every Web page and blog post by adding a "Pin It!" to each. This has rapidly become the virtual equivalent of Facebook's "Like" and Twitter's "Tweet" buttons and serves a similar purpose of helping to drive traffic and increase engagement by showing how Pinterest users are using and sharing your visual Web content.
3. Promote Pinning with Outstanding Visual Content – Only the most interesting and inspiring images are going to be pinned, so closely review the visual content of your website. Update the images of travel destinations and properties to ensure they appear as appealing and awe-inspiring as possible.
4. Produce Pinboards of Local Destinations – Call on your staff's local knowledge to create pinboards of area attractions, activities, and restaurants to serve as an online concierge service for visitors. This will greatly benefit travel clients coming to your area, as well as give employees a sense of involvement.
5. Create Pinterest Promotions and Contests – Give Pinterest users an incentive to pin your visual content or create content relevant to your travel destinations by rewarding them with prizes and promotional opportunities.
6. Pay Attention to Travel-Savvy Pinterest Members – Since Pinterest is popular with bloggers, try to find these influential Pinterest users and form relationships with them. Follow and comment on their blog posts and provide visual imagery to enhance their pinboards. These people can be very valuable when promoting new properties, services, or deals.
Pinterest's enormous potential to drive referral traffic and increase exposure has captured the attention of businesses both large and small. There's no reason why travel websites shouldn't share in the benefits of this highly sharable social media platform that has the world pining to pin.
Check out MDG's Infographic: A Marketer's Guide To Pinterest
To learn more about the latest travel marketing opportunities, contact MDG today at 561-338-7797.
MDG, a full-service Florida advertising agency with offices in Boca Raton and New York, NY, specializes in developing targeted Internet marketing solutions, exceptional creative executions and solid branding and media buying strategies that give clients a competitive advantage. Our core capabilities include  branding, logo design, digital marketing, media planning and buying, TV and radio advertising, customer relationship management, video marketing strategies, inbound marketing programs, public relations, Web design and development, email marketing, social media marketing, local search and SEO. View MDG's creative marketing portfolio.