The Social Campaign: The Growing Reach of Social Media's Election Impact [Infographic]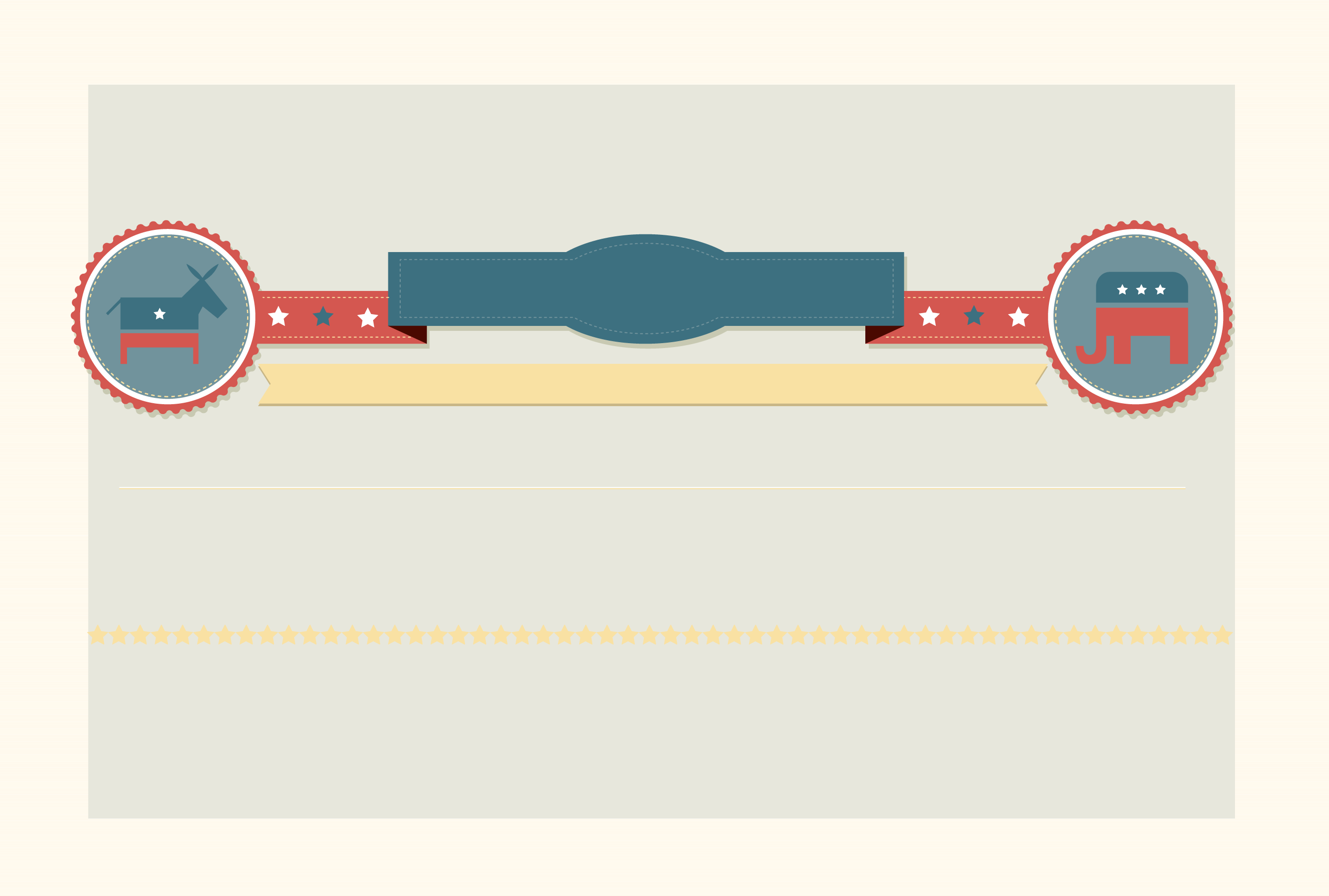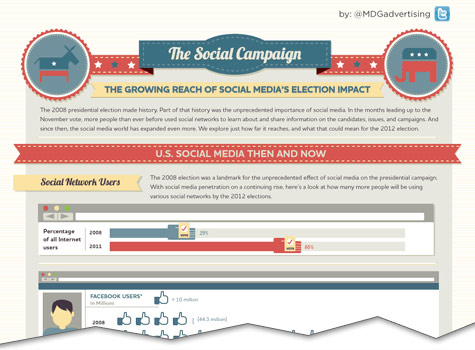 Social media played an astounding role in the 2008 presidential election and demonstrated the emerging impact of social media on politics. These platforms enabled people to learn and share about the election and proved especially popular with voters ages 18 to 34. Today, social media has expanded its reach to audiences of all ages, with nearly 50 percent of voters from ages 34 to over 55 expecting to use social networking sites to find news, information, and discussions on the campaigns. With the 2012 presidential election mere months away, MDG created an informative infographic that compares social media usage from the 2008 presidential election with its projected influence on the upcoming 2012 election. Take a look at how the usage of Facebook, Twitter, Video and LinkedIn is expected to jump among both voters and candidates as we break down the growing correlation between the presidential election and social media.


Spread the Word
MDG, a full-service Florida advertising agency with offices in Boca Raton and New York, NY, specializes in developing targeted Internet marketing solutions, exceptional creative executions and solid branding and media buying strategies that give clients a competitive advantage. Our core capabilities include print advertising, branding, logo design, creative, digital marketing, media planning and buying, TV and radio advertising, customer relationship management, inbound marketing programs, public relations, Web design and development, email marketing, social media marketing, infographic design, and SEO. View MDG's creative marketing portfolio.