The Social Media Report 2012: The Momentum of Mobile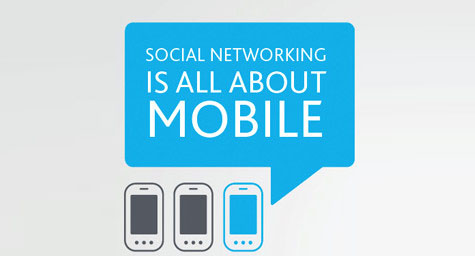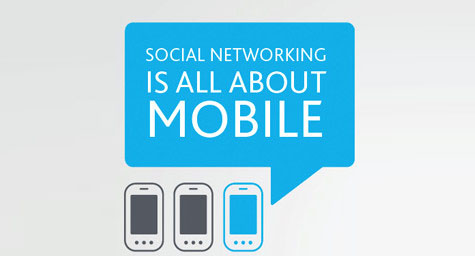 According to The Social Media Report 2012 recently released by Nielsen, the present-day state of social media has grown stronger than ever expected. The report clearly showed how social media has transformed the way the world lives, works, and plays today. It covered how consumers use social networks to connect and communicate every day, and discussed how companies large and small have turned social media into a powerful business tool. Special attention was given to the major impact of mobile on social media, from its role as a driver in social growth to the massive increases in using mobile to access social media sites. Mobile has been on the rise in recent years due to the increasing ubiquity of smartphones and tablets, as well as the popularity of reaching brands and business on the mobile Web. MDG recently offered an in-depth review of this informative report, yet the dominance of mobile for social media makes it worthy of a separate post.
The report made it clear that more and more people are using mobile devices like smartphones and tablets to access social media. The mobile Web and mobile apps accounted for 63 percent of the year-over-year growth of time spent on social networks, with time spent on mobile up 120 percent and the time on the mobile Web up 22 percent since last year. In addition, almost half of social media users said they used their smartphones to access social content and 16 percent used their tablets.
Mobile has redefined the way people access social media, with mobile apps leading the way. This was shown by the 76 percent increase in social app time over the past year.
Another interesting highlight of the report was the rise of simultaneous usage of mobile devices while watching television—often referred to as "second screen"—as seen by the 41 percent of tablet users and 38 percent of smartphone users that spent time on these digital devices while viewing TV shows. The most frequent mobile activities during this multimedia usage were shopping and social media use by nearly half of tablet owners, along with social media use by 38 percent of smartphone users.
Mobile has clearly gone mainstream and its ubiquity has been driving the direction of social media. Looking forward, mobile is on a fast trajectory as the world becomes increasingly social and more and more mobile.
To learn how to add mobile to your social media marketing strategy, contact MDG today at 561-338-7797 or visit www.mdgsolutions.com.
MDG, one of the leading digital marketing companies with offices in Boca Raton, FL and New York, NY, specializes in developing targeted Internet marketing solutions, exceptional creative executions and solid branding and media buying strategies that give clients a competitive advantage. Our core capabilities include branding, logo design, creative, digital marketing, print advertising, direct mail marketing, media planning and buying, TV and radio, website design and development, email marketing, mobile marketing, social media marketing, and SEO.
Read more at Nielsen.com.