The Spending Habits of Millionaires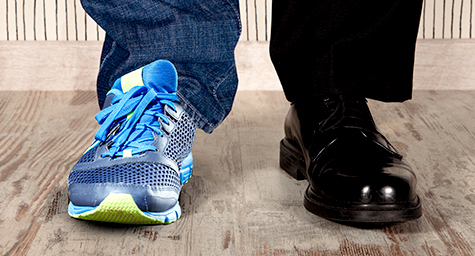 Millionaires make up almost 10% of American adults and drive both the luxury and the wealth-related industries, so it's worth it for marketers to spend a little time understanding these big spenders. For instance, even though millionaires have a high net worth, that doesn't mean they only shop in high-end stores. In fact, a recent affluence study conducted by The Shullman Research Center reveals that 62% of total millionaires name Amazon as their favorite place to shop. Other favorite stores include the budget-friendly Walmart and Target. While some marketers may lump all millionaires into a lump sum, there are distinct differences in their shopping styles and buying behaviors based on their generations. This insight can prove priceless in trying to earn their business. For more on the differences in millionaires that can make a difference to marketers, MediaPost.com posted the study's most valuable findings.
First of all, it's important to realize how the generations figure into America's nearly 237 million millionaires. The study shows the following upscale breakdown:
49% of American millionaires are Baby Boomers (ages 49 to 67)
23% are Millennials (ages 18 to 33)
20% are Gen-Xers (ages 34 to 48)
7% are from the Silent Generation (ages 68 and older)
And in addition to knowing who is shopping, it's valuable to see where they're buying and how they're browsing.
Amazon was ranked as the top spot to shop by all generations in general, but the millionaires' other store preferences veered in various directions. For example, Walmart was named as the second-best store by 54% of total American millionaires, but was actually the favorite of half of Gen-Xers. And Target earned the third position as the preference of 49% of all millionaires, yet was favored by nearly 60% of Baby Boomers compared to barely 30% of Gen-Xers. And while Best Buy was equally enjoyed by around 40% of all generations, Macy's was preferred much more by Millennials than other generations.
And American millionaires tend to browse before they buy, which leads them to research prospective products and purchases in a variety of ways based on their generation. While digital shopping continues to increase among millionaires, some still favor the more traditional methods of visiting and calling stores when researching products. To see how American millionaires inquire before they acquire, the report reveals the following differences in their shopping styles:
Online research is favored by 80% of all generations, yet is the top method among 90% of Millennials but only three-quarters of Baby Boomers.
In-store research is favored by 23% of Baby Boomers, but only 5% of Gen-Xers and Millennials.
Telephone research is conducted by 15% of Gen-Xers, but virtually never done by Millennials and Baby Boomers.
Both mail-order and personal shopper research are hardly ever done by American millionaires.
Interestingly, the millionaires' preferences change once the research stage enters the purchasing phase. At this point, most Baby Boomer and Millennial millionaires choose to charge in physical stores, while most Gen-Xers are most likely to buy online. Check out the report's other surprising shopping findings:
In-store buying is favored by half of all Baby Boomer and Millennial millionaires, but only preferred by one-quarter of Gen-Xers.
65% of Gen-Xers preferred to buy online, but only 39% of Millennials share this digital disposition.
40% of online purchases are made from a computer, compared to less than 5% made via tablet.
Smartphone shopping differs among generations, with as many as 12% of Gen-Xers purchasing from their phones, versus only 2% of Baby Boomers.
Shopping by telephone is done by 8% of Millennials, but not by other generations.
Purchasing via personal shopper is done by 8% of Gen-Xers, but rarely done by other generations but it is most likely to make millionaires uncomfortable.
Overall, the report shows that American millionaires have specific spending preferences based on their generations. Some opt to shop online, while others choose to charge into stores before they actually charge. It's important for marketers to understand where and why millionaires spend in order to reach this lucrative market and make their efforts pay off.
Discover the impact that demographic research can have on your marketing strategy. Contact MDG today at 561-338-7797 or visit www.mdgsolutions.com.
MDG is a full-service advertising agency and one of Florida's top branding firms. With offices in Boca Raton and New York City, MDG's core capabilities include creative, branding, logo design, print advertising, digital marketing, email marketing, media planning and buying, TV and radio, outdoor advertising, newspaper, video marketing, Web design and development, online advertising, content marketing, lead generation, mobile marketing, social media marketing, and SEO. To discover the latest trends in branding and advertising, contact MDG today at 561-338-7797.