The State of B2B Content Marketing: 6 Things Every Brand Needs to Know [Infographic]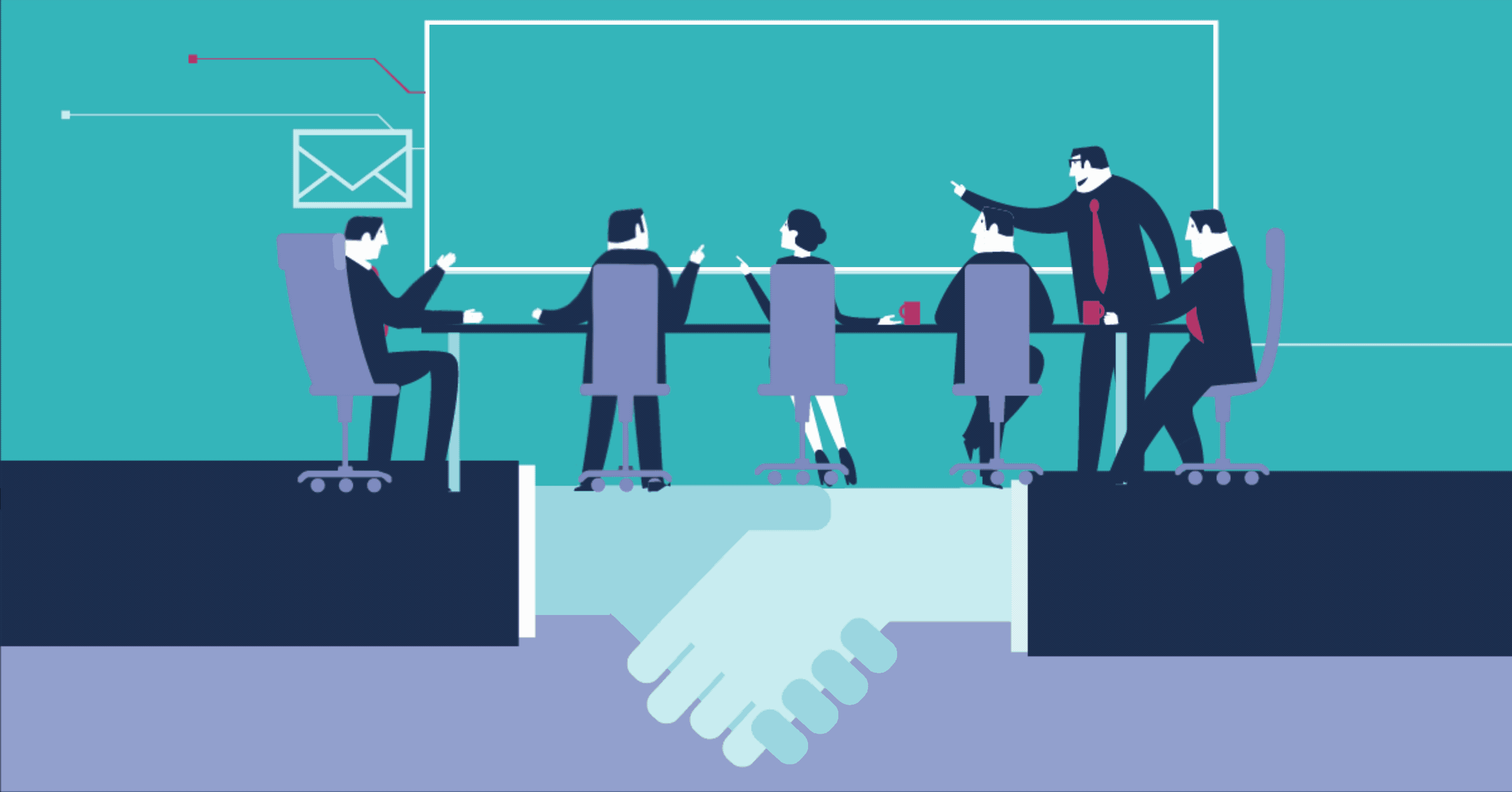 After lagging their B2C peers for years, B2B firms have finally fully embraced content marketing. Most firms are now consistently creating a range of different pieces, from blog posts to videos.
Yet, despite the the popularity of content, many B2B marketers still don't have a good sense of what's working and what's not. The approach is so new and so in flux that it's often hard to get a broad understanding of what the competition is doing and which tactics are succeeding.
Recently, we went through a host of research reports to understand where things stand. To see what emerged, take a look at the overview below, as well as MDG's new infographic, The State of B2B Content Marketing: 6 Things Every Brand Needs to Know.
[jump]
1. B2B Content Marketing Is Popular but Still Maturing
To start, it's worth noting that content marketing has firmly shifted from being an emerging marketing tactic to an established one. The vast majority of B2B firms are now creating content.
87% of B2B companies in the U.S. engage in content marketing
However, while content creation has become common with B2B companies, it still accounts for a relatively modest share of most firms' annual marketing budgets.
Share of B2B Marketing Budgets Going to Content:
0%–10%: 24% of firms
11%–25%: 54%
26%–50%: 22%
When asked to rank the maturity of their content marketing programs, most B2B companies say they're not yet fully mature or sophisticated.
How B2B Firms Rate Their Organization's Content Maturity Level:
10% First steps
26% Young
35% Adolescent
22% Mature
6% Sophisticated
The key takeaway here is that content marketing is popular in the B2B space but also very much evolving. If you feel your program isn't fully mature, you're by no means alone.
2. Content Effectively Sparks Lead Generation
Why are B2B firms investing more and more budget in content marketing? Because it works. Specifically, it's helping companies achieve an essential goal: improving lead generation.
80% of B2B marketers say lead generation is a major content goal
Content is especially effective in converting online visitors into leads. B2B marketers say web forms that offer content downloads outperform other offers, such as demos and free trials.
The Types of Online Offers That Generate a Significant Number of B2B Leads:
66% of marketers say content downloads
45% webinar registrations
37% demo offers
26% surveys/polls
22% free trials
Which content types are most effective in spurring targets to take action? B2B marketers say in-depth pieces, such as research reports do the best job of generating leads.
The Content Types That Most Effectively Generate B2B Leads:
Research reports
Videos
Webinars
Case studies
Social content
Articles and blogs
Content marketing can often be challenging. When you're unsure if it's worth the time and budget investment, keep in mind that a good B2B program can deliver the leads you need.
3. Content Success Starts with Goals, a Plan, and Measurement
While there's no one secret to B2B content marketing success, there are a few things that have been proven to work. First among these is to explicitly outline why content is being created.
Is Your Organization Clear on What an Effective/Successful Content Program Looks Like?
41% of all B2B firms say yes
81% of firms with high-performing content programs say yes
14% of firms with low-performing content programs say yes
Another approach that correlates strongly to B2B content marketing success is having a documented plan. Firms that write down their strategy are much more likely to do well.
Does Your Firm Have a Documented Content Marketing Strategy?
37% of all B2B firms say yes
61% of firms with high-performing content programs say yes
13% of firms with low-performing content programs say yes
Of course, the only way to know if you're succeeding is to track results. It's no surprise then that firms with high-performing programs are more likely to measure content marketing ROI.
Does Your Firm Measure Content Marketing ROI?
72% of all B2B firms say yes
88% of firms with high-performing content programs say yes
56% of firms with low-performing content programs say yes
The message here is clear: content marketing success in the B2B space starts with clearly outlining your goals, then documenting your strategy and measuring results.
4. Content to Needs to Be Be High-Quality and Credible
As the market is flooded with more content, focusing on quantity over quality is no longer an effective approach. Content must be valuable and reliable to resonate with target audiences.
75% of B2B buyers say they increasingly look for content that is trustworthy
Most B2B buyers are agnostic about where their content comes from or even prefer pieces from vendors. However, they very much want their sources of information to be dependable.
B2B Buyers Preferred Content Sources:
40% don't care the source as long as it is credible
31% prefer content from unbiased sources
29% prefer content from B2B vendors
What can B2B firms do to improve the quality of their content? Buyers say vendors should focus on data, go light on the sales messaging, and provide more expert analysis.
What B2B Buyers Say Vendors Can Do to Improve Content Quality:
Use more data and research to support content
Curb the sales messaging
Provide more benchmarking data
Include more thought-leader analyses/insights
Want your content to stand out in the market and be consumed by audiences? Then create pieces that are high quality and credible. Often the answer is as simple as that.
5. Different Content Formats Serve Different Roles
Which types of content pieces should you be creating? Is there a particular channel you should concentrate on? For most B2B firms, the answer is a mix, rather than picking just one or two.
The average B2B firm uses eight different content formats and channels
The majority of B2B firms are now developing a wide range of different content pieces, from social posts to newsletters and white papers.
More Than Half of B2B Firms Are Creating:
Social media content
Blogs
Newsletters
E-books/white papers
Videos
Infographics
Why so much variety? Because different formats serve different purposes. A blog may attract visits, a report may convert leads, and a video may maintain interest. Each has a role.
B2B Marketers Say These Content Types Best Move Leads Through the Sales Funnel:
Articles
White papers
Videos
Research reports
Webinars
There is no set mix of content channels and formats that works for every B2B brand. Rather, it takes experimentation to find the right combination for your vertical and your particular firm.
6. Reaching Audiences Is as Important as Content Creation
"If you build it, they will come" does not hold true for content. To succeed, B2B firms need to work hard to engage audiences. This includes using a mix of owned, earned, and paid approaches.
The Primary Approaches B2B Companies Are Using to Promote Content:
40% say owned media is primary
30% earned media
28% paid media
To effectively reach audiences organically, B2B marketers are using a mix of digital channels such as email, as well as social networks such as LinkedIn and YouTube.
Marketers Say the Most Effective Digital Organic Channels for B2B Content Promotion Are:
Email
LinkedIn
YouTube
Twitter
SlideShare
Facebook
On the paid side, marketers say the most effective channels are ads on search engines, paid units on social networks, and native advertisements.
Marketers Say the Most Effective Paid Channels for B2B Content Promotion Are:
Search engine marketing
Social promotion
Native advertising
So, what should you make of all this? What is the state of B2B content marketing in 2018? The picture that emerges is that the approach is already popular and effective, but that there is quite a bit of room for improvement.
Ultimately, by setting clear goals, documenting a strategy, measuring ROI, experimenting with different formats, and finding the right distribution mix, many B2B marketers can reap even more rewards from their content marketing programs.
To find out more, check out the full infographic, The State of B2B Content Marketing: Six Things Every Brand Needs to Know.

Learn more about B2B marketing trends. Contact MDG today at 561-338-7797 or visit www.mdgsolutions.com.
MDG, a full-service advertising agency with offices in Boca Raton and New York, NY, is one of Florida's top branding firms. MDG's capabilities include print advertising, direct mail marketing, branding, logo design, creative, media buying and planning, radio and TV advertising, outdoor, newspaper, digital marketing, website design and development, online video advertising, infographic development, email marketing, video marketing, mobile marketing, content marketing, social media marketing, paid search marketing, and SEO. To learn about the latest trends in advertising and branding, contact MDG today at 561-338-7797 or visit www.mdgsolutions.com.